IP camera recognizes license plates
Genetec's AutoVu Sharp VGA is ideal for parking-lot entries and other contained zones.
Aug 18th, 2011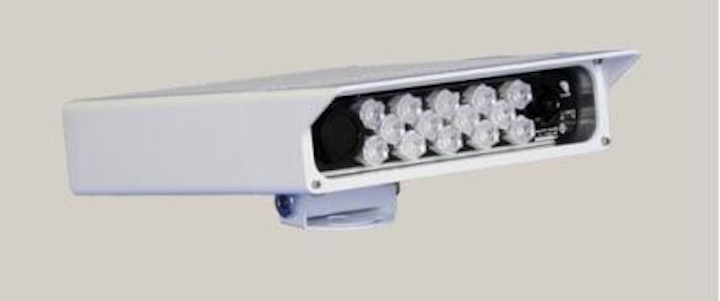 The AutoVu Sharp VGA license-plate recognition (LPR) IP camera from Genetec has on-board processing. This latest LPR camera "was engineered and designed with a specific application in mind: capturing plates of cars passing in a contained zone, i.e. the entrance of a parking lot," the company said when announcing the camera's introduction.
The camera has on-board analytics processing to help ensure capture of license-plate images, the company says. It also has a smaller VGA sensor than an alternative Genetec camera, the Sharp XGA. This smaller VGA sensor represents cost-effectiveness, the company says, especially in applications where more than one camera is required.
"The Sharp VGA was developed with access control points in mind, among other applications," Genetec added, saying the camera "is well suited for applications where vehicles are moving at moderate speeds, and the area where the vehicle plate will be seen is well defined, like at a toll-gate entrance. A perfect application would be at the parking entrance of a building, venue or stadium."
Genetec's senior product manager Chris Yigit said, "We designed the AutoVu Sharp VGA to be an ideal solution for fixed access control points. LPR is becoming more than a law-enforcement tool, but an intelligent tool of convenience. We are constantly seeing new applications for fixed LPR beyond that of basic law enforcement. More and more facilities like to know who is accessing their premises, and want to take different actions accordingly. Fixed LPR is a very convenient way to do so at all hours of the day."