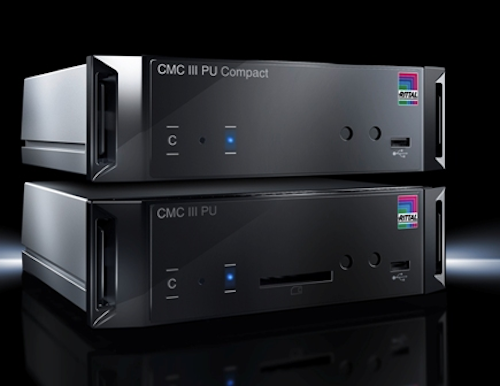 Rittal Corporation's Computer Multi Control (CMC) III monitors dozens of data center IT components and environmental functions both on installed units and from remote locations, the company says. The CMC III can monitor up to 32 sensors; a series of sensors can be linked together and monitored via the CMC III base unit. A single temperature sensor and an infrared access-control sensor are built into the system, Rittal adds. The company said there will also be a compact unit, which will handle up to four remote sensors. CMC III is Power-over-Ethernet enabled.
According to Rittal, the system can track the following.
Attempted unauthorized access to a data center via swipe card/keypad authorization and lockout
Remote smoke alarm sensors
Temperature sensors
Vandalism, shock and vibration detection
Climate control/thermal management functionality
"The CMC III can provide a variety of programming and monitoring options including the capacity to work with a variety of third-party accessories including fans, lights and even email," Rittal says. "The base unit includes an SD card for backup and a mini USB port for programming."