Basler unveiling audio-enabled HD IP dome cameras at ASIS
Basler Vision Technologies will introduce two new dome camera models with 1080p Full HD resolution and a two-way audio function.
Jul 28th, 2011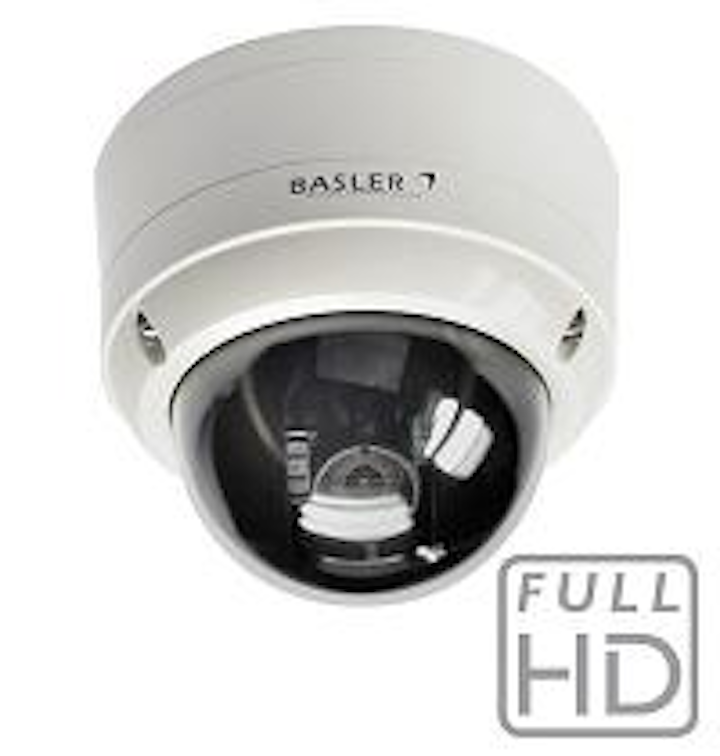 Basler Vision Technologies is introducing two new dome camera models with 1080p Full HD resolution and a two-way audio function. Basler will exhibit them at the upcoming ASIS show, scheduled to take place from September 19 to 21, 2011 at the Orange County Convention Center, Orlando, FL.
According to the company, the BIP2-D1920c-dn (Outdoor) and BIP2-D1920c-dn (Indoor) dome camera models to be displayed provide real-time video at a frame rate of 30 fps at 1080p Full HD resolution. To minimize bandwidth consumption and storage requirements at such high resolutions and frame rates, Basler's IP cameras offer a choice of two different H.264 compression profiles, one of which is the High Profile (up to level 5). This standard is also used in Blu-ray technology and will deliver smooth motion even when image streams are played in reverse, contends the company.
Related story:Basler Vision Technologies integrates intelligent IP video
With the integration of audio functionality, both a microphone for audio recording and speakers as part of a public address system can be connected to the camera. When this feature is used, the IP dome cameras cover an even wider area of surveillance than the camera's field of view. In addition, Basler's IP dome cameras have a built-in microSDHC card slot that can be used for local storage of up to 32 GB of data.
Another highlight in Basler's ASIS booth (number 2067) will be the company's latest IP fixed box camera generation. The box camera models are equipped with CCD or CMOS sensors and provide frame rates of up to 100 fps at resolutions of up to 5 megapixels. This frame rate makes Basler's IP Fixed Box Cameras extremely useful for high speed video recording in low light conditions.
To set a date with a Basler representative at ASIS, call +1 610 280 0171 or send an email to bc.sales.usa@baslerweb.com.
More Info: www.basler-ipcam.com