Multi-megapixel indoor/outdoor bullet cameras
IQinVision's R5 series of bullet cameras supports up to 3MP resolution, on-camera storage and built-in IR.
Mar 25th, 2014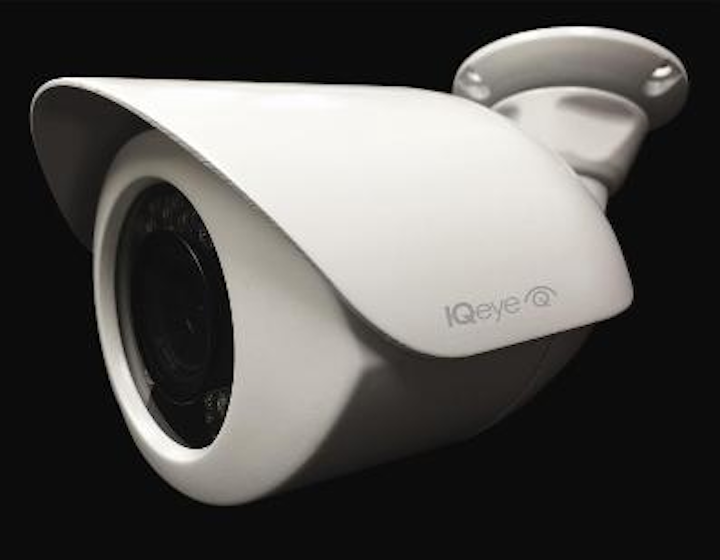 IQinVision recently announced the May availability of its new IQeye R5 series of bullet cameras. The company describes the cameras in the series as "full-featured multi-megapixel H.264 Main Profile indoor/outdoor cameras," adding that they have support for up to 3-megapixel resolution and provide multiple, individually configured H.264 and simultaneous MJPEG streams.
The IQeye R5 series cameras feature on-camera storage and built-in infrared capability. IQinVision says they are ideal for retail, commercial, city and transportation applications. "Additional noteworthy camera features include 30 fps at HD720p and HD1080p, 20 fps at 3 MP, and IP66 outdoor enclosures," the company added. The IQfinder, IQmanager, IQevent, IQanalytics and Direct-to-Storage applications are available for cameras in the R5 series.
Rob Ledenko, IQinVision's vice president of sales and marketing, commented, "The new bullet cameras really round out our product offering nicely. They are versatile, high-performance cameras and they're priced to be a competitive fit for a wide range of market applications."