NVR platform serves networks with 8+ cameras
DVTEL's Horizon 6.3 targets small, efficiency-driven surveillance applications.
Jan 17th, 2014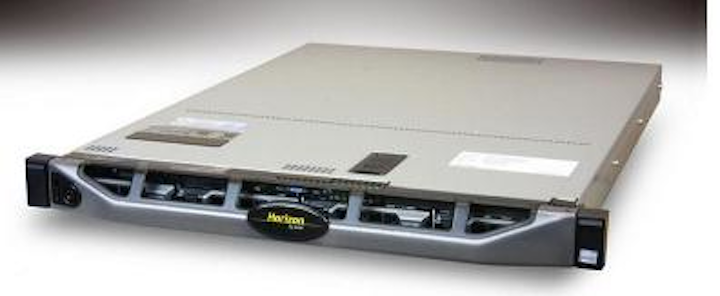 DVTEL has introduced the Horizon 6.3 network video recorder (NVR) platform, which the company describes as reliable, intuitive and scalable. "Its technology and feature set is targeted specifically at smaller, efficiency-driven surveillance deployments to view, record and play back high-quality video and audio," the company said.
The NVR is compliant with ONVIFProfile-S. "The new family of products allows integrator partners to tap into the growing small- to medium-sized enterprise segment, and increase revenue opportunities and profitability by utilizing simple and efficient deployment and maintenance tools that require minimal to no training," DVTEL noted. The platform's characteristics include automated configuration, setup and an intuitive operator interface, the company said, which "streamlines the deployment and maintenance of modular video surveillance deployments.
"Larger VMS counts of 100 cameras or more are managed by connecting a number of Horizon NVRs in parallel," the company further explained. "Horizon also includes a sign-off report—a unique feature that delivers a post-installation overview that details the edge devices leveraged in the system."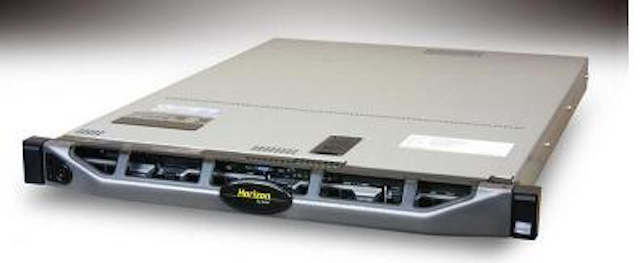 The platform is available as a basic NVR server, an NVR RAID server or an NVR workstation, each of which comes loaded with Horizon video management software (VMS). Users can monitor several Horizon systems from a single command center, DVTEL said, adding that the platform "integrates easily with a variety of third-party edge devices, and is compatible with DVTEL Quasar cameras and other DVTEL camera families."
The company's president and chief executive officer, Yoav Stern, said, "Our new Horizon NVR line is a high-performance, simple-to-use scalable appliance with minimal maintenance needs, designed for a variety of vertical markets and applications. This newly developed technology is packaged in a line of NVRs that does not compromise system uptime, quality or high performance."