Cable glands reduce explosion risk
New product from Thomas & Betts is especially applicable in oil and gas, marine applications.
Jun 6th, 2014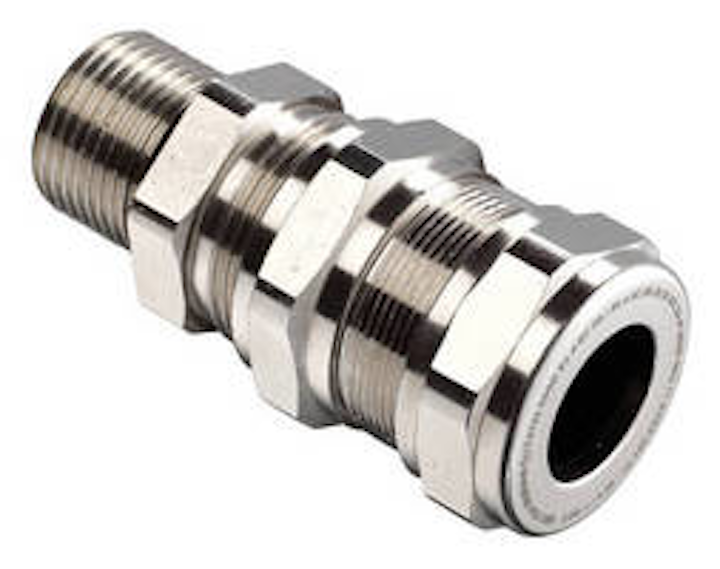 The new Kopex-Ex SWA/SWB cable glands from Thomas & Betts (T&B) are designed to terminate steel wire armored (SWA) and steel wire braid (SWB) cable for control, instrumentation, power and telecommunications applications.
Designed to meet European ATEX directives for protecting employees, the public and the environment from accidents due to explosions, the company says the cable glands are especially applicable in oil and gas processing and marine applications. In addition to global certification for use in explosive environments, the Kopex-Ex SWA/SWB Cable Glands are suited for low-smoke, halogen-free and flame-retardant applications, and can operate in temperatures up to 194 degrees Fahrenheit (90 degrees Celsius).

"Oil and gas processing and marine environments often require armored cable for wire protection with a degree of flexibility," comments Chad Smith, vice president of product management and engineering at Thomas & Betts. "Given the explosion risks found in these environments, meeting the ATEX directive from the EU ensures that the Kopex-Ex SWA/SWB cable glands are ideal for these applications."