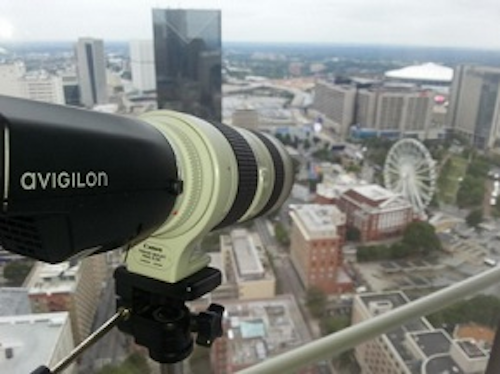 Avigilon (Vancouver, Canada) recently introduced its new series of HD Dome and HD Bullet cameras with embedded adaptive video analytics. The company says its adaptive video analytics technology combined with its high-definition imaging platform "creates a powerful security and business intelligence solution [designed] to keep both personnel and assets safe."

Avigilon says its new HD dome and HD bullet cameras bring the benefits of the company's proprietary adaptive video analytics directly to the device. Powered by Avigilon's pattern-based, self-learning video analytics technology, these intelligent cameras automatically adjust to changing scene conditions and continue to adapt to scene changes without the need for any manual calibration, delivering new levels of performance and ease of installation.

The new HD cameras also support Avigilon's breakthrough 'Teach-By-Example' technology that not only enables the analytics to learn continuously by watching the scene, but also learns from operators actively using the system. This innovation symbolizes the vision behind Avigilon's acquisition of VideoIQ earlier this year, said company representatives.

"Avigilon is already known for its superior high-definition imaging," commented Mahesh Saptharishi, senior vice president, analytics and data science, Avigilon. "Building the industry's leading continuously self-learning video analytics into the camera itself serves as another example of how Avigilon innovation is constantly pushing the boundaries of intelligent video surveillance, helping our global customers gain the insight needed to protect people and assets and advance their business."

"Following our acquisition of VideoIQ Inc. in January 2014, this launch marks another important milestone in the successful integration of our combined technologies, demonstrating our relentless focus on inventing new and better solutions to serve the needs our customers and establishing a higher standard in video surveillance," added Alexander Fernandes, Avigilon's founder, president, CEO and chairman of the board.

The HD Dome and HD Bullet camera series with adaptive video analytics are available in 1, 2 and 3 MP resolutions and provide superior image detail paired with powerful analytics performance. The company emphasizes that the cameras are fully integrated with the latest version of the Avigilon Control Center software, enabling not just monitoring, search and recording of video analytic events, but also complete analytics configuration and management within Avigilon's unified, user-friendly platform, Avigilon Control Center.

Avigilon's HD Dome and HD Bullet cameras with adaptive video analytics were demonstrated at the Security Essen tradeshow in Germany from September 23 to 26, and at the ASIS tradeshow in Atlanta, USA from September 29 to October 2, 2014. For more information on product availability, contact a local sales representative at avigilon.com/sales-locator.