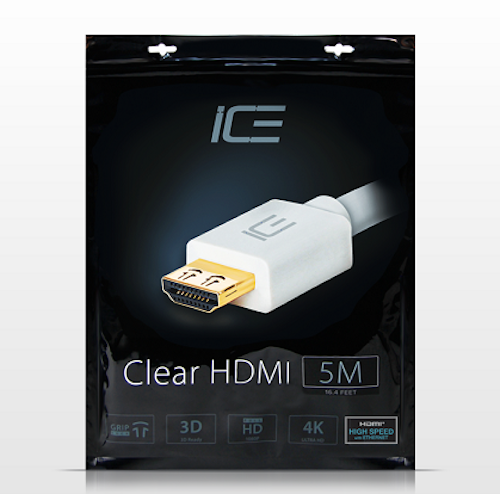 ICE Cable Systems, a manufacturer of premium low-voltage wire and cable products, announced that it has begun shipping its 'Clear Series 2' HDMI cables in an aesthetically sharp new packaging, intended to benefit AV contractors in terms of the storing, jobsite and client presentation phases of the cabling installation process.

"Most wire and cable companies in the custom channel ship their HDMI cables in clear bags which are either heat-sealed or zip-locked," asserts ICE Cable Systems president Brian Rizzo. "Integrators prefer bags because they can easily be stored in a work truck where space is a premium. The problem is that they look like sandwich baggies; this doesn't make for a great presentation to your client."

Rizzo continues, "We set out to design a bag that has an upscale feel while offering enhanced functionality; we landed on a re-sealable package that with its lush artwork and glossy-coating captures the premium look-and-feel that ICE Cable Systems is recognized for, while also incorporating hang-holes for an impressive presentation at retail."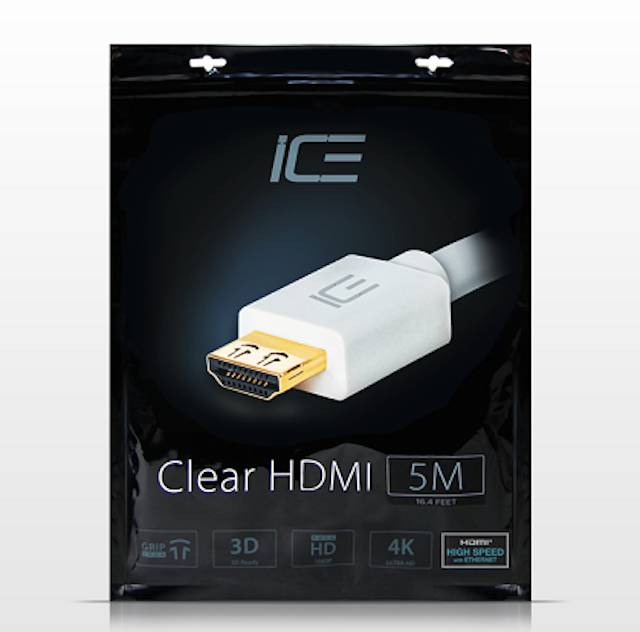 ICE Cable Systems buffs HDMI packs for AV contractors' efficiency, presentation

The company's Clear Series 2 HDMI cables in lengths from .5 to 30 meters are available in the new packaging at no additional up-charge.

"From a functionality perspective, we incorporated a really tough plastic exterior that can take a beating and protect against water damage too," concludes ICE's Rizzo. "All these features combined make for a bag that exceeds the daily demands of the integrator."

For more information, contact ICE Cable Systems at 310.444.1950 or visit www.icecable.com.