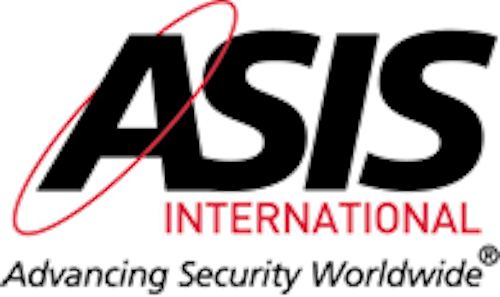 ASIS International, the global professional organization for the security industry, announced the selection of its 2014 ASIS Accolades award winners. The awards competition recognizes the security industry's most innovative new products, services, and/or solutions. The 10 winners (including a new Judge's Choice Award winner, recognized from those 10) were shown at the ASIS International 60th Annual Seminar and Exhibits (ASIS 2014), held Sept. 29–Oct. 2 at the Georgia World Congress Center in Atlanta, Ga.

The Accolades Awards were presented at a networking luncheon on Monday, Sept. 29. All entrants were invited to display their entries in the Accolades Showcase in the ASIS show's exhibit hall, and to make them available for previewing online at the ASIS Accolades site. A team of judges representing end users and experts in security technologies evaluated all of this year's awards entries and selected the winners.
"The entries this year were extremely impressive, making the task of selecting the winners a challenge," commented Accolades co-chair Ron Lander, CPP. According to a press release, the 2014 ASIS Accolades Competition: Security's Best Award winners are as follows:

New for 2014! Judge's Choice Award Winner
American Science and Engineering, Inc., Booth #3337
MINI Z Handheld Z Backscatter Screening System
The MINI Z system is a breakthrough, handheld Z Backscatter X-ray imaging system that security and public safety officials can use "on the go" for fast, portable, real-time detection of concealed organic threats (e.g. explosives, plastic guns, ceramic knives), drugs, and other contraband in suspicious bags and hard-to-reach locations.

New for 2014! Honorable Mention
Senstar Inc., Booth #705
CyberVigil Security Switch
CyberVigil is an industrial cyber security Ethernet switch that provides unique protection for physical security and Industrial Control Systems (ICS) against cyber-attacks. It has an ironclad security together with full featured networkign capabilities, optimized for physical security networks, SCADA systems, and utility control networks.

AlertEnterprise, Booth #2545
Insider Alert
The industry's first converged insider threat management solution: AlertEnterprise delivers unique software that links Identity Management, Enterprise Applications, and Networks with Access Control, Video, and Operational SCADA Systems. AlertEnterprise creates a risk score for each employee, contractor, etc., and tracks their background checks and criminal history record, ensuring that no relevant information is missed for access to privileged information.

ASSA ABLOY Group brand, Ameristar Perimeter Security USA, Inc., Booth #3505
Stalwart M50/P1Anti-Ram Perimeter Barrier
Stalwart M50/P1 design is the pinnacle to its already comprehensive list of available barrier ratings. Stalwart's new design allows for a simplistic installation, yielding the most cost competitive M50/P1 solution available on the market. Stalwart M50/P1 and all Ameristar security fence solutions install in tandem for seamless perimeter security integration.

Axis Communications, Booth #1023
AXIS Q1615/-E
The indoor AXIS Q1615 and outdoor-ready AXIS Q1615-E combine new capabilities like wide dynamic range (Axis' WDR – Forensic Capture), electronic image stabilization and shock detection with proven Axis technologies, such as Lightfinder and HDTV 1080p resolution.

HID Global, Booth #3510
HID Mobile Access
HID Mobile Access is the most dynamic, convenient and secure solution for opening doors using smartphones and other smart devices. Supporting Bluetooth Smart, it allows you to use iPhones and Android-based smartphones without additional handset sleeves or accessories. Just "tap" your phone to a door reader/lock, or access doors and gates from a distance with HID Global's patented gesture-based technology.
NICE Systems, Booth #1443
NICE Suspect Search
NICE Suspect Search is a patent-pending video analytics-based technology that efficiently helps locate and track a specific person when time is of the essence. It reduces search time from hours to minutes. With it, you'll be able to track a target individual's movements from location to location and access all relevant associated video recordings.
Quantum Technology Sciences, Inc., Booth #1552
Quantum Remote Intrusion Detection System
Different from typical unattended ground sensors, Quantum Remote is the first and only security solution capable of using a single concealed ground sensor to maintain an awareness perimeter where potential threats on land, underground, in the air, and in the water are detected, tracked, and classified in real time.

Senstar Inc., Booth #705
RoboGuard: Outdoor Perimeter Security
RoboGuard is an agile robot, travelling on a monorail along smart fences. It carries an assortment of payloads such as a fence scanner, cameras, and intercom. It can replace the manned patrols for the routine "health-check" patrol and first response to intrusion alerts within tens of seconds.

Tyco Security Products/CEM, Booth #710
CEM Emerald
With its sleek design and state of the art LCD touch screen, CEM emerald offers more at the door, card reader and controller functionality, fully integrated Voice over IP (VoIP) intercom, and a range of powerful server based applications like a tablet, all in one single, powerful terminal.

Xtralis, Booth #704
VESDA-E Series Aspirating Smoke Detectors
VESDA-E is the latest aspirating smoke detection (ASD) from Xtralis. VESDA-E offers smoke detection 15 times better than current VESDA, with double the longevity, improved dust rejection, and greater area coverage. VESDA-E provides increased coverage up to 80% while allowing convenient detector mounting for ease of service/maintenance, with 8% less power consumption.

The ASIS Accolades winners and their products/solutions were highlighted during the seminar's "What's New on the Floor" session, on Monday, Sept. 29. More than 20,000 security, business, and government professionals from 80 countries were expected to attend ASIS 2014. The event's comprehensive education program offered 200+ sessions in 24 specialty tracks, addressing the hottest topics and issues in today's security industry. The ASIS Exhibits featured products and services from more than 600 companies.

FIND MORE SECURITY PRODUCTS IN OUR ONLINE BUYER'S GUIDE