PoE-over-coaxial device enables IP-video migration
The PoE+ over Coax Blade allows analog-surveillance users to keep their coaxial cabling plants in place as they migrate to IP.
Apr 10th, 2014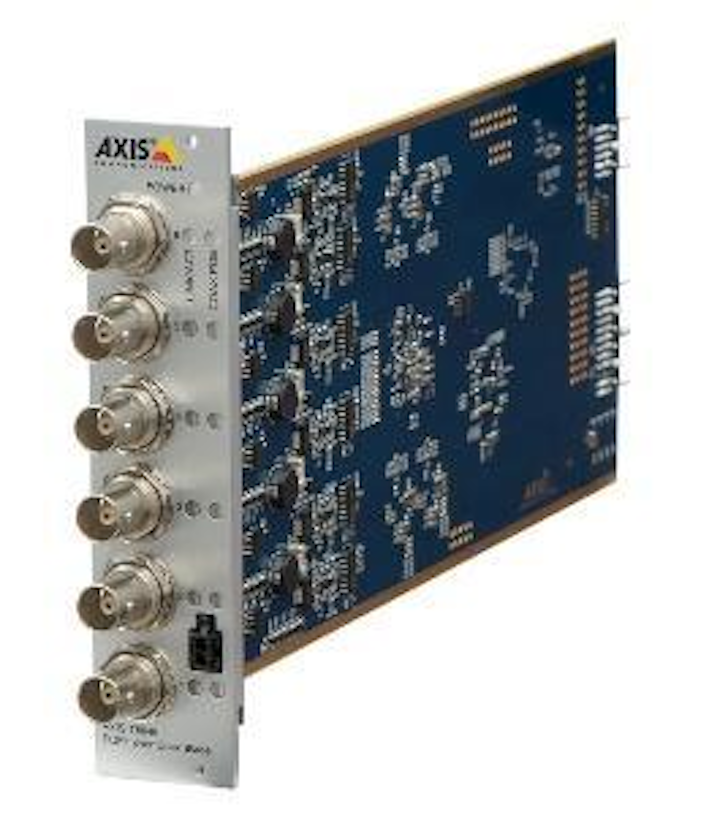 Axis Communications has introduced the T8646 PoE+ over Coax Blade, which the company says "enables the re-using of existing coax cabling when migrating to IP cameras.
"There are several ways to migrate from analog to digital surveillance systems," the company continued when announcing the blade, which will be available in 2Q 2014. "Making use of current infrastructure is an important consideration, especially in large-scale installation when recabling is not only costly but can also be very disruptive to everyday business. For instance, at hospitals or prisons, recabling might not even be possible as it would lead to sever interruption."
The T8646 fits Axis's video-encoder chassis, and any combination of encoder blades and T8646 can be used simultaneously, "so customers can migrate at any pace they want," explained director of product management Erik Frannlid. "This is a very strong alternative for customers to get all the benefits of IP-video surveillance without having to make any significant changes to their existing infrastructure."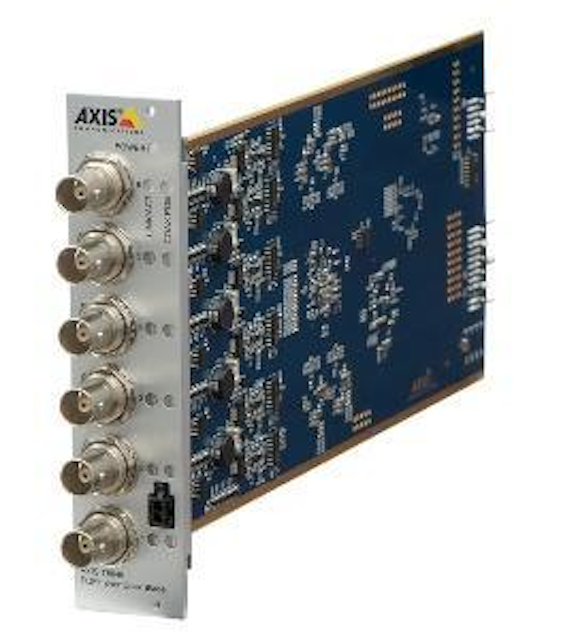 An Axis T8642 Ethernet over Coax Device Unit PoE+ is used on the camera side of the circuit, the company further explained. Both the device unit and the network camera can receive power over the coaxial cable using the new, rack-mountable Axis T8082 and Axis T8085 power-supply solutions.
The Axis T8646 will be sold as a single unit and as a kit that combines on T8646 blade with six T8642 device units.