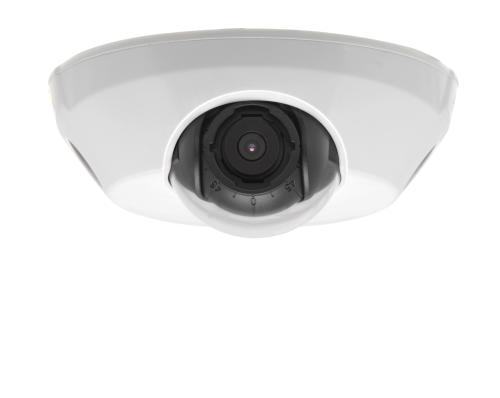 Axis Comunications has launched an IP-based mobile video surveillance solution that includes a new series of network cameras and network video recorder for use in buses, trains, subway cars, and emergency vehicles.
The M31-R network camera series and the Q8108-R NVR are specifically designed for easy and discreet installation, Axis says, as well as reliable operation inside vehicles. The camera enclosures protect the devices from dust and water, and the cameras are designed to withstand shock, vibrations, and temperature fluctuations.
"The Rugged Axis M31-R network camera and Axis Q8108-R network video recorder provide the transportation industry with the highest standard for mobile surveillance," said Fredrik Nilsson, general manager of Axis Communications Inc. "The products hold a number of transportation-specific certifications. They take into account the environment and surveillance requirements in vehicles and offer a complete solution for capturing, recording, managing, and accessing high-quality HDTV video."
The M31-R is a palm-sized camera that provides full frame rate video streams in H.264 and motion JPEG in resolutions up to 1 megapixel, including HDTV 720p. The M3113-R and M3114-R models come with either a rugged RJ-45 or rugged M-12 network connector.
the Q8108-R supports HDTV recording and has an integrated Power over Ethernet switch that can power as many as 8 network cameras recording at full frame rate. The NVR provides battery backup to handle short periods of power drop, and safe system shutdown.
The Q8108-R can be delivered as an out-of-the-box-ready solution with integrated hard disk drives and Axis Camera Station video management software. It can also be customized to meet project-specific needs with options including third-party software support for wireless technologies including wireless LAN.
M31-R camera prices will range from $499 to $599 and the Q8108-R NVR has a suggested price of $3,799.