JVC upgrades analog cameras
Released late last year, the cameras now boast 580 TV lines of resolution and 52-dB SNR.
Aug 3rd, 2010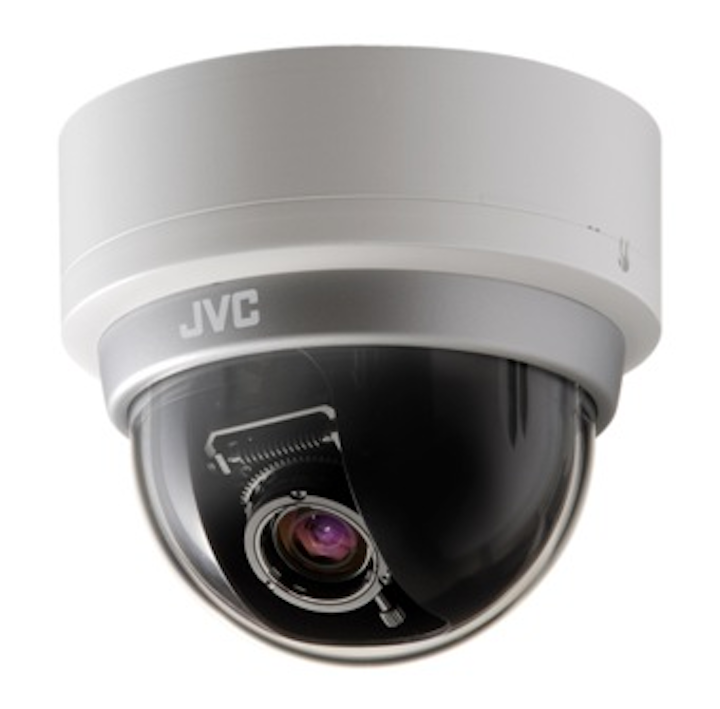 Even as network or IP-based cameras gain market share among all security camera sales, "analog cameras still account for the lion's share of deployed CCTV systems," as JVC Professional Products Physical Security Group vice president Ian Scott points out. To that end, JVC has upgraded four of its high-resolution 1/3-inch analog surveillance cameras. The newest versions of the company's TK-C2201 fixed dome cameras (pictured at the top of this page) and its box-style TK-C9200UA and TK-C9300UA cameras (pictured at the bottom of this page) now have better image processing. That means they produce images that are brighter, clearer and more stable than those generated by previous models.
"Producing innovative analog cameras continues to be a priority," for the company, Scott adds. "Even though we introduced these surveillance cameras late last year ... we have refined them to provide even better performance in the field."
All four models deliver 580 TV lines of resolution and feature a 12-bit DSP. They also have features that enable good color even in bad lighting, provide noise reduction and have a 52-dB signal-to-noise ratio.
Depending on the model, the dome cameras have MSRPs of $360 and $490 while the box cameras have MSRPs of $265 and $332.