Megapixel IP cameras watch over massive biker rally
It only takes 10 IQinVision cameras to keep track of 30,000 daily visitors to a South Dakota bar.
Aug 6th, 2010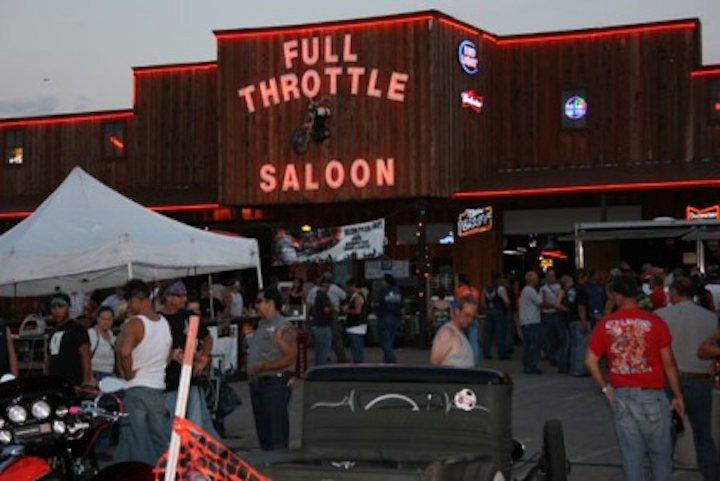 Daily visitors: 30,000
Bartenders on duty: 100+
Video cameras to watch over it all: 10
That's the story IQinVision is telling about its technology's deployment at Michael Ballard's Full Throttle Saloon, described as the epicenter of the Sturgis Motorcycle Rally, which will be held August 9 through 15. "Full Throttle's 300 employees, including 100-plus bartenders, can focus on keeping their thousands of customers happy," while IQinVision cameras put in place by Clearwater Security and Investigations mind the cash exchange and record patrons, the camera manufacturer says.
Clearwater's owner Jeff Haase says using the cameras "has made our daunting task much easier. Imagine trying to keep an eye on 30,000 visitors and 100 bartenders. You've got to follow the cash, each transaction, and make sure that Ballard's money stays where it's supposed to stay."
How is that accomplished with just 10 cameras? IQinVision says six of its Mini Domes, three Alliance domes and one Sentinel will do it all. Haase adds that with the "Alliance series megapixel cameras, we're able to digitally pan, tilt and zoom in so close that we can literally count each bill that is placed in the cash register." Cameras also cover the Full Throttle Saloon Bank, which allows monitoring of cash as it makes its way through thousands of bar patrons, to the teller, and into the vault. "The new cameras we've deployed this year in the bank will allow us to count each bill, track what the teller is entering into the bank's computer system, and observe the teller place each cash register's net deposit into the vault," he said. In all the saloon stores more than 10 terabytes of video.
The saloon's owner Michael Ballard reminded us that "four out of five businesses go out of business because of theft, and bars are close to the top of the list. This system is well worth the investment. It has paid for itself each year."
Crowd management, in addition to cash management, is another important capability made possible by the surveillance system. Haase notes, "We're able to detect problems a lot of times before they even start."