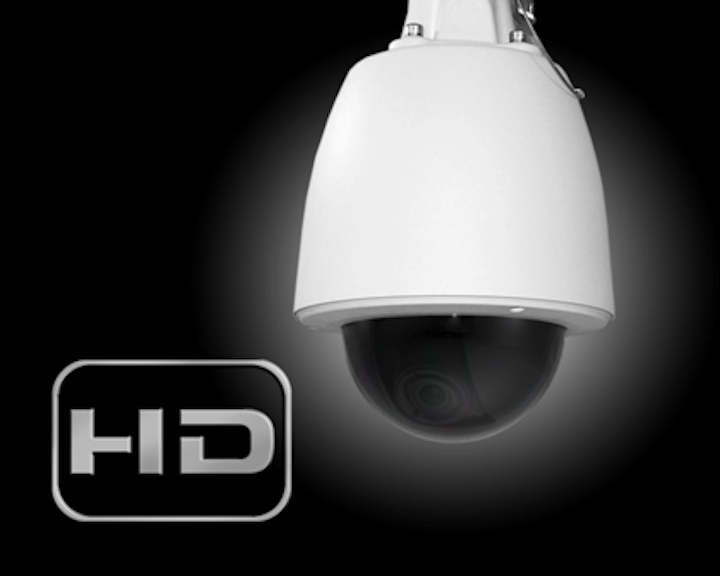 IndigoVision says its new series 11000 pan/tilt/zoom PTZ high-definition HD camera delivers excellent image quality at low bandwidth. The 11000 is a day/night HD PTZ dome camera whose encoder chip guarantees full frame rate HD video under any condition. The company explains that the use of pure digital signaling from sensor to network results in typical bandwidth consumption of 2 to a maximum of 6 Mbits/sec when in full PTZ operation. It adds that typically, the 11000 camera serves up HD video at bit rates similar to those of standard definition cameras.
Oliver Vellacott, chief executive officer of IndigoVision, says the new camera line "brings all the benefits of high-definition video to mainstream surveilance, without the bandwidth and storage overhead associated with traditional megapixel IP cameras."
The 11000 series operates in progressive scan mode, which enables those surveying on PCs to see high-quality images. The cameras use H.264 compression technology. The HD 11000 has a 10x optical and 12x digital zoom capability. The IP67-rated camera is available as either astandard or environmental pendant mount, or with an in-ceiling mount.