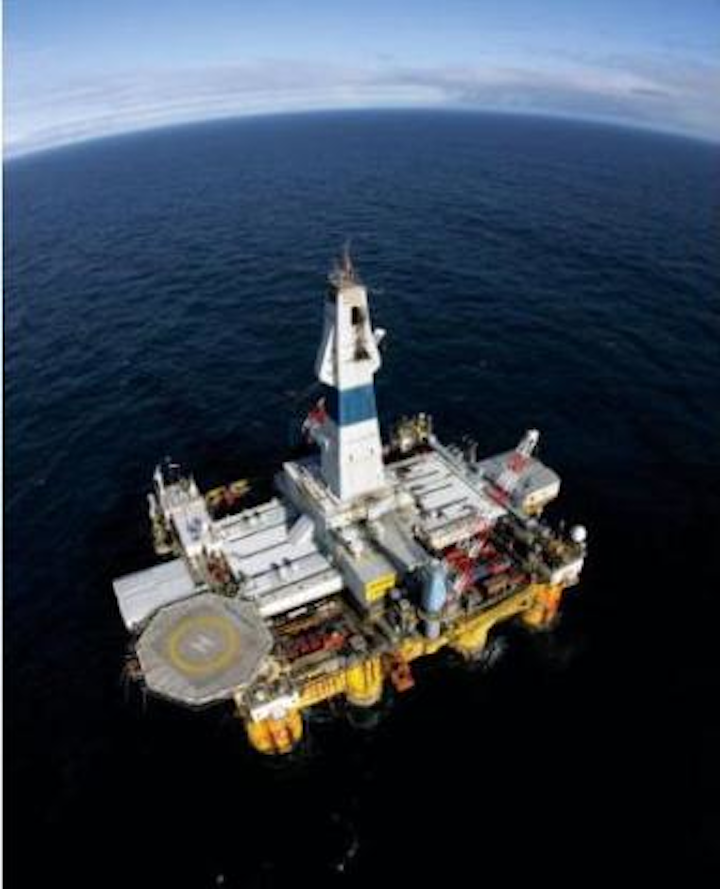 An IP video system from IndigoVision passed a pilot test and is now fully monitoring the platform and drilling operation of the Polar Pioneer exploration rig. Based in the North Sea, Polar Pioneer is operated by StatoilHydro. The semi-submersible drilling platform can operate in water depths of up to 500 meters and can drill to 7,000 meters.
Its IP video system monitors the platform drilling operation to ensure its safety and efficiency.
IndigoVision explains that traditionally offshore drilling platforms have relied on analog surveillance systems because of the need for full-frame-rate video with minimum latency. Polar Pioneer's system was aged and, as an analog system, had limited expansion capability, the company further states. Also according to IndigoVision, the pilot installation of its IP video system assured StatoilHydro it will receive high-quality video without dropped frames. From there, IndigoVision's integration partner Fugro Oceanor AS of Norway deployed the system throughout the rig.
"Using IP-CCTV technology onboard a drilling platform is a major breakthrough for us," said Fugro Oceanor's project engineer Per Jogeir Karlsbakk. "We demonstrated that IndigoVision's system exceeded their demanding specification and now the rig benefits from the operational flexibility that IP video delivers." IndigoVision points out that its distributed IP video system does not have a single point of failure, adding that the racks housing its transmit/receive modules have built-in redundancy.
"As the IP video system is distributed, video management workstations can be located anywhere on the network," Karlsbakk added. "StatoilHydro currently monitor the video from both the rig's main surveillance center and the drilling cabin, and plan to expand the system so real-time video can be streamed to onshore surveillance centers." Operators use IndigoVision's Control Center brand security management software to view live video from 24 cameras around the rig.