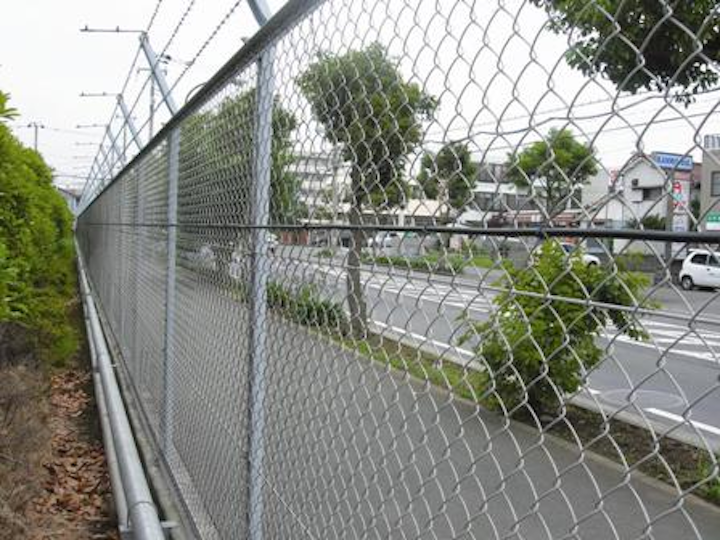 AFL has brought to the United States market an optical fiber security system that detects perimeter intrusions using optics' light-transmission properties. The system, called Fiber Security, has been deployed in Canada and Japan at more than 40 sites by AFL's parent company, Fujikura Ltd., the company says.
Fiber Security comprises a fence-mounted fiber-optic cable, optical couplers and a vibration-sensing unit. AFL says the sensing unit's algorithm can distinguish between high and low vibration levels and it filters out vibrations that are not actually intrusions. Users can set up as many as 100 individual zones, and the zones can have varying sensitivity levels. According to AFL, the system's detection accuracy is plus-or-minus 2 percent over the entire perimeter, which can be up to 5 kilometers in length. The system does not require power in the field; 110V is required at the sensing unit as well as the PC.
AFL says that intrusions such as cutting, lifting or climbing on a fence are detected while environmental noise such as that caused by moving vehicles or weather is filtered out. Fiber Security's ability to discern between intrusion-vibrations and noise-vibrations reduces false alarms, AFL points out.
Fiber Security can be integrated with other systems, including video passive IR sensors through connections such as Ethernet or RS232.