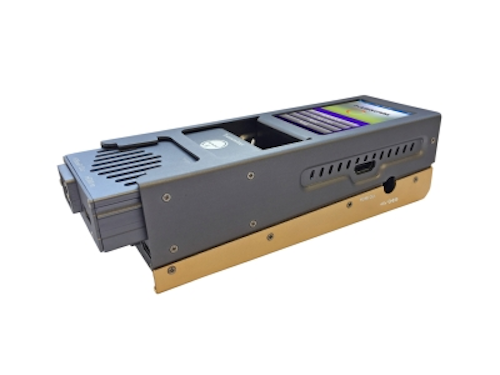 MS-TestPro is a handheld tool that provides in-field testing of HDBase-T cabling and systems. Manufactured by Media Solutions Ltd., the MS-TestPro is designed specifically for AV installers, integrators and technicians. A newly added feature enables users of the solution to generate a certification report on the quality of each cable installed, thereby simplifying the installation of HDBase-T networks, explains Media Solutions.
"The MS-TestPro generates a report after a very brief test, indicating the quality of various installation parameters," the company said. "These include detailed information about link quality, link status of the transmitter and receiver, pixel clock, HDBase-T link chip type, and cable length. In addition, user-friendly graphs summarizing the overall information are generated." A sample test is shown immediately below.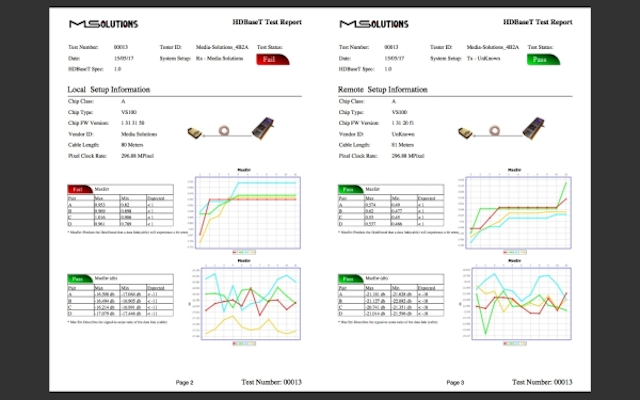 Eliran Toren, co-founder and chief executive officer of Media Solutions, commented, "The HDBase-T report generator tool can analyze data automatically collected by the MS-TestPro and create a report detailing the quality of an HDBase-T-routed cable. The report can be transferred to a computer or a smartphone.
"This is a great opportunity for professional AV installers and integrators," Toren added. "For the first time ever, they can inspect the HDBase-T installation quality within less than a minute while in the field, detecting any possible failures on the line."
The MS-TestPro is available in two models. The Touch Screen Model (3.5-inch touch screen) lists for $1395. The WiFi Client Model (3.5-inch touch screen and built-in HDMI pattern generator) lists for $1595. You can find more information, and purchase the MS-TestPro directly from the manufacturer, here.