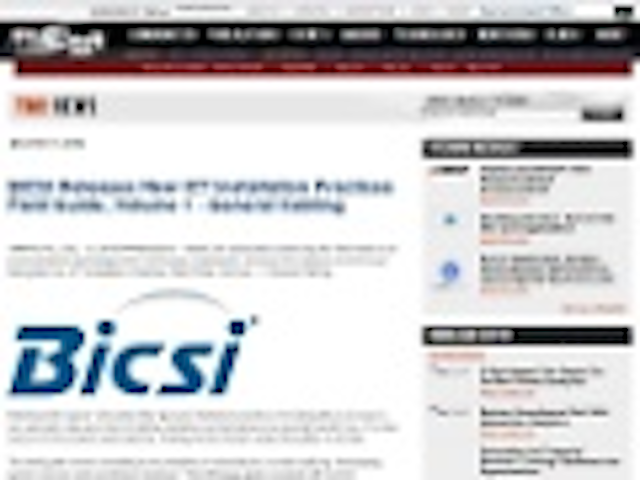 BICSI, the association advancing the information and communications technology (ICT) community, has announced the release of its first-ever field guide, the ICT Installation Practices Field Guide, Volume 1 – General Cabling.
Detailing both copper and optical fiber general installation practices, the field guide is an easy-to-use and quick reference that all cabling installers and technicians can greatly benefit from. It is also sized to fit into pockets and toolboxes, making the information easily accessible in the field.
The field guide covers everything from principles of transmission, to cable splicing, firestopping, system cutovers and everything in between. This 228-page guide is packed with colorful photgraphs, figures, tables, steps and charts, making content easy to reference. Installers and technicians will be able to reference common installation practices right at their fingertips. "With the addition of this field guide to BICSI's suite of manuals and standards we're providing top-notch information in an easy-to-access format," said BICSI President Jeff Beavers, RCDD, OSP, CFHP. "As a global organization whose core focuses on education and training, it's critical that we continue to expand our products and services to better serve the ICT industry." To learn more about this publication visit bicsi.org/guide.