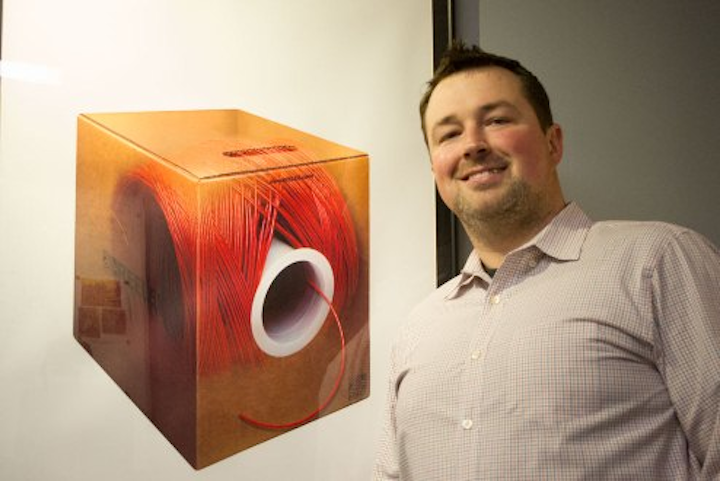 REELEX Packaging Solutions, Inc. (Patterson, NY) and Wonderful Hi-Tech co., Ltd. (Taiwan) are the latest corporations in the structured cabling industry to join the Communications Cable and Connectivity Association (CCCA).

Reelex is a privately-held manufacturer and packaging supplier with a global customer base of over 100 wire and cable manufacturers for its patented, licensed tangle-free packaging, which incorporates tangle and twist-free technology produced by coiling machines "designed and manufactured in-house," as stated by the company.

"Many CCCA members are already licensees and users of Reelex packaging technology, while most counterfeit cable manufacturers use an inferior pull box knockoff prone to tangling and kinking," notes Timothy Copp, vice president of business development for Reelex. "As the inventor and licensor of the pull box package so many installers are familiar with, it's important for us to educate installers on the role knockoff packaging plays in the counterfeit cable conversation. Our membership in CCCA will add value for us with support on these issues and we look forward to joining the education campaign."

For its part, Wonderful Hi-Tech, established in 1978, is a publicly held corporation headquartered in Taiwan, with 10 manufacturing sites across China, Thailand and Vietnam, and sales offices in Asia, Europe and North America. Sales offices for the company's ELITE brand LAN cable sold in the U.S. are through ABA Industries in Carson, California. Wonderful Hi-Tech is one of the primary manufacturers and providers of cable for communications networks in Taiwan, and also conducts global sales of LAN cable and RF coaxial cable for WLAN antenna applications. About the company's new membership, Paul Chang, its director, says, "Wonderful Hi-Tech is fully committed to the CCCA values and we look forward to contributing to the CCCA activities on the many important issues affecting the structured cabling market."

In welcoming Reelex and Wonderful Hi-Tech to the organization, CCCA's board chairman, Eric Lawrence of Berk-Tek, commented, "Including a packaging manufacturer in our membership gives us another perspective on industry issues. We look forward to the participation of Reelex in working with us to combat the counterfeit problem, a major safety and economic concern for the structured cabling industry. Having Wonderful on board as a strong, reputable Asian-based organization, we look forward to having them set the example and helping us communicate the important issues in that region."

The full list of CCCA member companies is now as follows: Accu-Tech; AlphaGary; Anixter; Belden; Berk-Tek, a Nexans Company; Cable Components Group; comCables; CommScope; Daikin America; DuPont; General Cable; Graybar; Hitachi Cable; Leviton; Optical Cable Corporation (OCC); OFS, a Furukawa Company; Panduit; PolyOne; Prysmian Group; REELEX Packaging Solutions, Sentinel Connector Systems; Solvay Specialty Polymers; Superior Essex; TE Connectivity; Teknor Apex; The Siemon Company; 3M; and Wonderful Hi-Tech.

For more information, visit www.cccassoc.org.