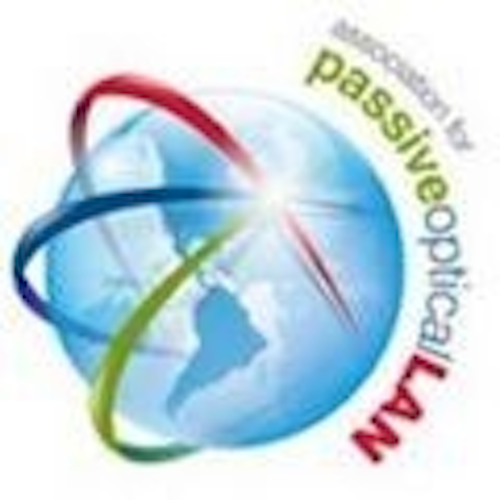 The Association for Passive Optical LAN (APOLAN), a non-profit organization devoted to furthering adoption of passive optical local area network (LAN) technologies, announced the addition of A.J. Labourdette, AWS Communications, Henkels & McCoy, Infiniti Technologies, and Netcom to its membership base.
"Through our work, enterprises are realizing that passive optical LAN can improve their network reliability, bandwidth and security in addition to delivering cost savings," comments Thomas Ruvarac, Chairman of the APOLAN. "Our growing membership base is further proof of that success, and the clear direction the industry is taking in turning to passive optical LAN for the near and long-term network solutions."
A.J. Labourdette, Inc. is a full-service telecommunications, security and electrical contracting company who has been in business for over 31 years serving the commercial, military, and marine sectors, offering its customers a wide range of services such as specialty fiber optics, data, voice, security (access control / CCTV) wireless LAN and point-to-point or MESH wireless radios, as well as design and consulting services.

Founded in Austin Texas in 2002, AWS Inc. dba AWS Communications, is a communications technology provider offering a full suite of communications infrastructure products for data, voice, video, DAS and wireless solutions, as well as network engineering and network installation services.

Henkels & McCoy (H&M) has served communications clients' evolving infrastructure needs since 1923. As stated on the firm's website, "H&M Networks provides key services to design and install critical infrastructure for public and private, wireless and wireline networks. Our experience and ability to scale allows us to tackle projects of all sizes, delivering solutions which incorporate safety, quality, on-time performance, and effective program management, from source to end-user."

Infiniti Technologies, Inc. is a Maryland-based corporation whose core management team has over 100 years of combined experience in the design, installation and support of gigabit passive optical networking (GPON), video surveillance systems, access control systems, audio/visual networks, and structured cabling installations.

Network Communications SA (Netcom) is a corporate group with headquarters in Panama and offices in Costa Rica, dedicated to the commercialization of infrastructure solutions for voice, data, video, contact center, and carrier-class solutions.

APOLAN notes that its membership has more than doubled over the last year, reinforcing the industry group's mission to drive education regarding the technical and economic advantages of passive optical LAN technology. As stated by APOLAN, "Passive optical LAN delivers significant benefits to the enterprise network, including the simplicity, scalability, and availability to address current and future communications needs. With its centralized management model and reduced energy and cooling requirements, fiber-based LAN brings superior capital and operational cost savings when compared to traditional copper-based active Ethernet infrastructures."

APOLAN membership ensures access to the association's existing resources and website, where members may make their own content available to other members and the industry. For more information, visit http://www.apolanglobal.org/membership/member-list/.