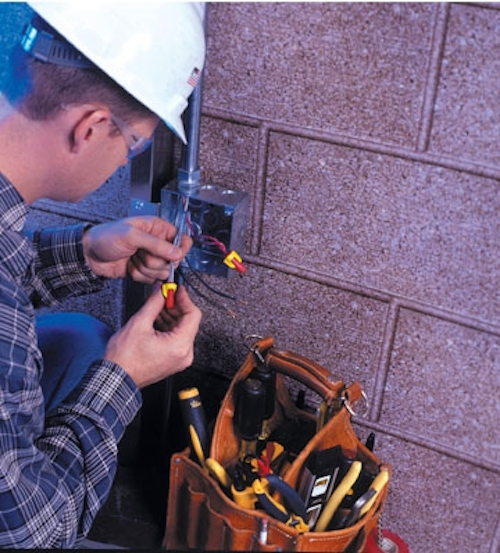 IDEAL Industries Inc. showed its continued committment to the electrical industry by announcing that it has entered into a national Memorandum of Understanding (MOU) with the IBEW/NECA electrical training ALLIANCE (formally the NJATC) to create a new program to train future generations of electrical union workers. Over the next five years, IDEAL will donate financial, product and educational support to enhance IBEW/NECA training and assist in adding state-of-the-art technology to the classroom.

The program establishes IDEAL as an NJATC "Platinum Level" Training Partner and demonstrates the company's commitment to the electrical training ALLIANCE and IBEW-NECA training programs. The electrical training ALLIANCE is a nonprofit organization founded by the NECA and IBEW to develop and standardize education in the electrical industry. According to a press release, the new MOU will add IDEAL's programs, resources and scholarships to the ALLIANCE curriculum, specifically including the company's:

• Control of Hazardous Energy (Lockout/Tagout) Training: A new online, educational component which will add to the traditional mix of book learning with classroom and lab experience, creating a rich, blended learning model. The training focuses on the hazards many electricians may face on the jobsite and will become mandatory for all apprentices who complete their coursework in the electrical training in the ALLIANCE Blended Learning Program.
• Basic Circuiting Simulator: This will provide students the opportunity to learn the fundamentals of basic circuiting before performing these tasks in a lab environment. The completion of the simulator prior to lab work will allow the students to be more productive when in a "real world environment."
• IDEAL Industries product endowments for local JATC classrooms and labs, which will provide tools and materials enabling students to complete hands-on training to supplement the classroom.

"We are thrilled to support future electricians across the country. We continue to see great value in investing in the industry with access to training and hands-on learning opportunities," comments Nick Shkordoff, IDEAL Electrical Division group vice president and general manager. "The market continues to evolve, requiring new skills sets -- it's important to us that we help the overall careers of the next generation of electricians."

"IBEW members and NECA contractors have, for many generations, known the quality which is associated with IDEAL products," concludes electrical training ALLIANCE executive director, Todd Stafford. "We are proud to work with a company with such a long and storied history and hope to build a relationship which is just as rich."