Category 8 cabling update the focus of web seminar
The May 21 seminar will provide updates on TIA's Category 8 cabling and testing standards, as well as applications for the twisted-pair cabling systems.
May 6th, 2015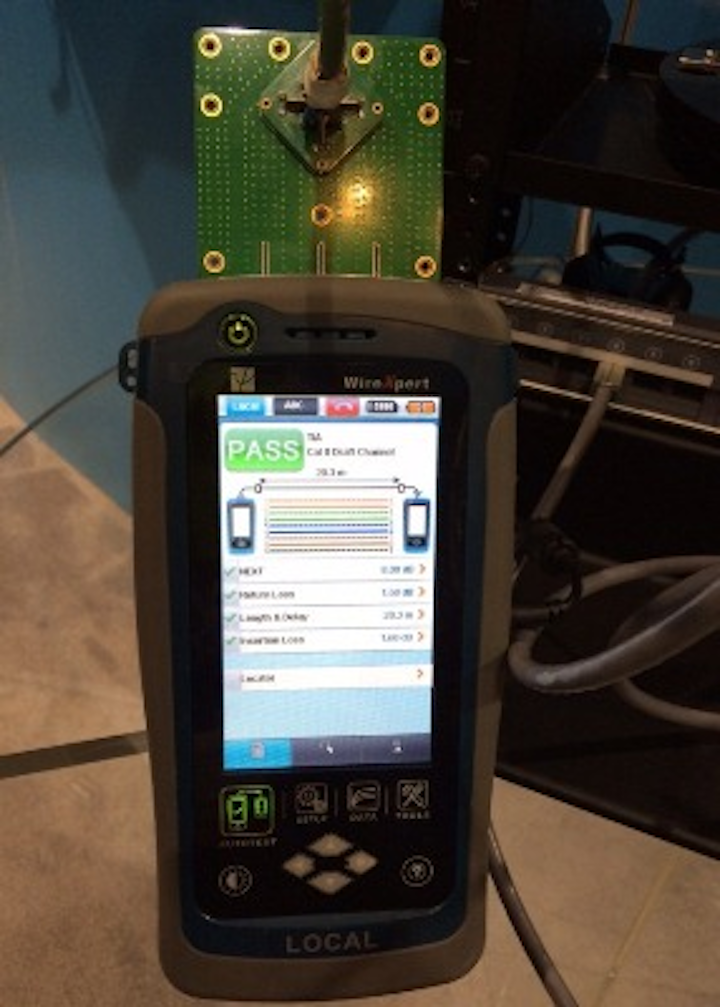 A web seminar to be broadcast live on May 21 will update several aspects of Category 8 cabling development. Hosted by Cabling Installation & Maintenance, the seminar, titled simply "Category 8 Cabling Update—Spring 2015," will include three presentations, each of which will examine a different aspect of Category 8 development and use.
In describing the seminar and its context, Cabling Installation & Maintenance said, "Still months away from the completion of Category 8 cabling specifications, the industry nonetheless moves forward as user organizations plan for their network futures, with Category 8 cabling part of the conversation. With general parameters known and standard specifications being firmed up, users are becoming aware of what they will be able to expect from a Category 8 cabling system."
The individual presentations, and their presenters, are:
Category 8 Cabling Standards and Products—presented by Grayling Love, senior product manager for copper systems with Leviton Network Solutions
Test Parameters for Category 8—presented by Thomas Huesch, who is responsible for training and technical support at Softing Inc.
Applications for Category 8 Cabling—presented by Brian Hanchey, product line manager with CommScope
After its live broadcast at 1pm EDT on May 21, the seminar will be available on demand for six months. Individuals who attend the seminar in its entirety, live or on-demand, will be eligible to earn one continuing education credit toward BICSI's professional designations.
You can find more information on the seminar here and register for it here.