Nomenclature for WBMMF decided: It's OM5 fiber
The ISO/IEC JTC 1/SC 25 standards-making group made the decision in early October. The TIA will use the OM5 fiber nomenclature in its cabling standards.
Oct 12th, 2016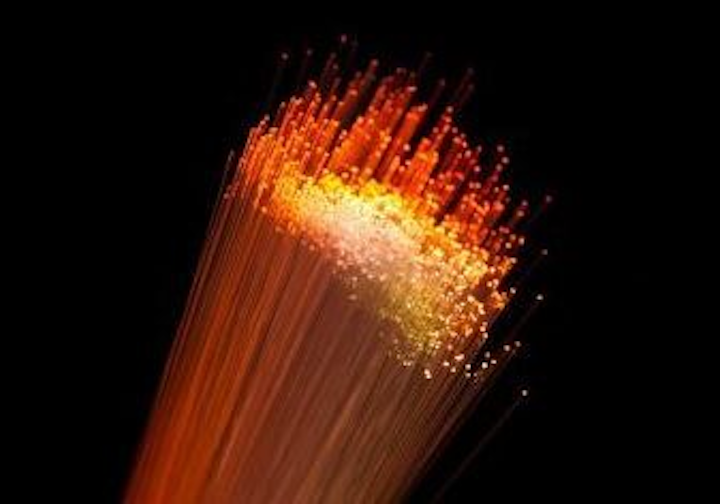 An International Organization for Standardization/International Electrotechnical Commission (ISO/IEC) standards-making body has decided that the nomenclature used for wideband multimode fiber (WBMMF) will be OM5. The decision was made in October by the ISO/IEC Joint Technical Committee 1 (JTC 1)/Subcommittee 25 (SC 25) Interconnection of Information Technology Equipment.
At a spring 2016 meeting of JTC 1/SC 25's Working Group 3 – Customer Premises Cabling – the working group was unable to reach agreement on the naming of wideband multimode fiber. They came up with three proposals: OM4W, OM5, and OM5W. In October SC 25 held a ballot, and OM5 was the victor.
The Telecommunications Industry Association (TIA) will adopt the term OM5 in certain standards it produces. In June, TIA's TR-42.12 Optical Fibers and Cables Subcommittee approved the ANSI/TIA-492AAAE standard, which specifies wideband multimode fiber. As Cindy Montstream explained in an article published in Cabling Installation & Maintenance magazine in September, "The standard specifies 50/125-micron laser-optimized fiber that is optimized for enhanced performance for single-wavelength or multi-wavelength transmission systems with wavelengths in the vicinity of 850nm to 950nm. The actual operating band is from 850 to 953nm. The effective modal bandwidth for this new fiber is specified at the lower and upper wavelengths: 4700 MHz.km at 850nm and 2470 MHz.km at 953nm."