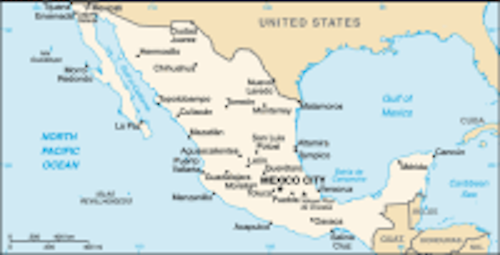 Image: Wikimedia Commons

Valdor Technology International Inc. reports that it has signed a letter of intent for a joint venture with Inteligencia e Infraestructura En America S.A. Inteligencia, located in Mexico City, markets, services, and installs electrical equipment and fiber-optic cable for the telecommunications industry throughout Mexico.

The joint venture partnership will reportedly be structured to provide triple-play (voice, data, and multimedia) products for the fiber-to-the-x (FTTx) and streaming video market sectors, with a content focus on healthcare, security, and education. Through the proposed joint venture, Valdor hopes to become a leader in the Mexican fiber-optic technology market.
The imminent deregulation of Mexico's telecommunication industry is a catalyst for this process. The telecommunications market in Mexico is worth $35 billion per year and growing, according to a recent study by the Mexican government. Fiber-to-the-home (FTTH) deployment in Mexico is at a very early stage and has significant potential, the company says.

Under the joint venture, Valdor will provide quality control practices and procedures, component procurement, operational procedures, technical transfer, and training. Inteligencia will provide the engineering and assembly employees, sales and marketing employees, executive leadership, and the physical facilities in Mexico. Valdor and Inteligencia will each provide 50% of the investment capital and share equally in the profits.

To satisfy the Mexican requirement for local representation, the joint venture will ultimately, but not immediately, establish a manufacturing facility within Mexico. The joint venture will initially supply and ultimately manufacture passive optical components including a full range of optical connectors and assemblies, patch panels, and integrated optical products.

According to reports, Valdor's Hector Toledo has spearheaded the expansion in Mexico; he has now tendered his resignation as a Valdor director, which the company says will allow him more flexibility in securing business opportunities for Valdor throughout Latin America.

Source:Lightwave