CNet's Certified Network Cable Installer program gains cabling industry acceptance
The training organization has teamed with a number of network cable infrastructure organizations, and has committed £1 million to the certification effort.
Nov 13th, 2014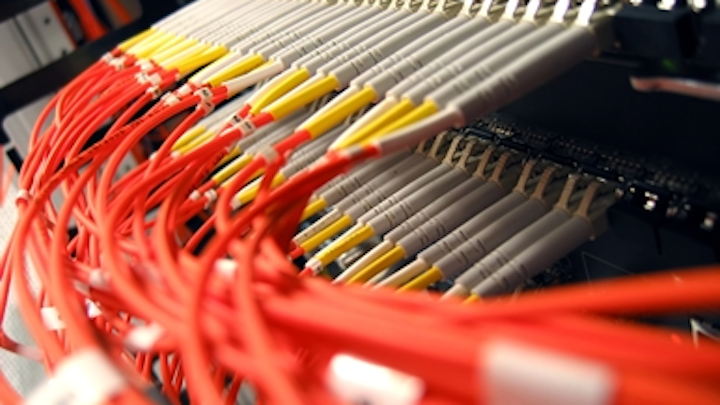 CNet Training recently announced it has committed £1 million, and has partnered with a number of the United Kingdom's network infrastructure organizations, to introduce a standardization and certification for the network cable industry. "This major step addresses the ongoing need for education and knowledge standards, and is supported by the industry, end users and the government Department for Business Innovation and Skills (BIS)," CNet said when announcing the program. "More importantly, it is also fully embraced and approved as the new must-have official certification by LMG, NG Bailey, Redstone Converged Solutions, Computacenter and GCL, to name a few."
As we originally reported in September, network cable infrastructure professionals can gain certification through the Certified Network Cable Installer (CNCI) program—a 10-day course that CNet said is "dedicated to providing cable installers with everything they need to confidently and accurately prepare, install, test and certify copper and fiber cabling systems, specifically for those wishing to demonstrate the highest levels of knowledge, skills and expertise in network infrastructure."
The CNCI program developed from a collaboration between CNet and industry, the training organization added, and results from CNet's industry experience and expertise combined with pilot programs that ensure the 10-day experience reflects real-life scenarios as well as the correct standards and working practices required for today's network cabling professionals. It is delivered at CNet's facilities at Barking and Dagenham College, which was "chosen for its new state-of-the-art facility, excellent learning environment, professional focus and ease of access," CNet said. "It will also be rolled out to a number of other additional strategic locations across the U.K."
The CNCI program has achieved acceptance from a number of vendors, CNet pointed out; it incorporates the Fluke Networks Versiv CCTT program, as well as the Excel System Installation program.
Executives from several network cable vendors spoke positively on behalf of the program.
Iauan Rowe, managing director of LMG, commented, "LMG and CNet Training began collaborating using the CNCI program some time ago to bring infrastructure working practices into the business and test competency of engineering standards in a practical setting. Now our engineers are fully prepared for any future solution when on site and have the confidence and knowledge so critical in this market. In our experience the synergy between sound business ethics, good training practices and adaptive partnership has enabled strong, sustainable, and ethical business development."
Bob Dunnett, managing director of NG Bailey's IT Services division, added. "NG Bailey IT Services are very excited about our partnership with CNet Training. The CNCI training program will support our business direction and ultimately further enhance our best-in-class service to our clients in the future."
Redstone Converged Solutions' operations director Matt Slater noted, "Our team is highly qualified and we understand that constant training and development is key to helping them deliver every time for our customers. CNet Training's CNCI program provides the perfect opportunity for us to get behind a recognized certification that provides the right level of technical knowledge and gives reassurance to customers. The feedback we have had from our staff that have attended the CNCI program has been excellent; even those with lots of experience have found the program challenging and rewarding."
And Jamie Allender, head of physical infrastructure for Computacenter, said, "At Computacenter we are delighted that the CNCI training program will bring a defined and appropriate level of competence, and therefore confidence, that is much needed. Whilst we feel we offer the highest levels of service today, the CNet Training program brings an industry-recognized certification that will demonstrate both capability and credibility, and we welcome it."
CNet's chief executive officer and managing director Andrew Stevens commented, "The CNCI program is designed for the industry, and is having a very positive impact on it. The entire industry has been crying out for educational standards and professional certification for years and it is now more important than ever simply because network infrastructure really is the backbone of modern life. With a team of professionally trained and certified individuals the risks of getting it wrong are significantly reduced, and organizations can feel confident that their staff are highly competent and able to deliver consistent quality of service.
"We are so pleased to have the backing of the leading and most respected organizations in the industry for this project. Having this accolade confirms that this welcomed change is set to make a huge difference now and in the future. When you consider the huge risks associated with not employing professionally certified staff, coupled with the impressive return on investment you can gain from utilizing trained staff, the rationale behind what we are doing really does make sense for network cabling organizations and individuals alike. We are also thrilled to see the CNCI status being specified on tender documentation for major cable installations, proving that our collaboration is making a real and positive change to the industry now, and is set to reshape it in the future."