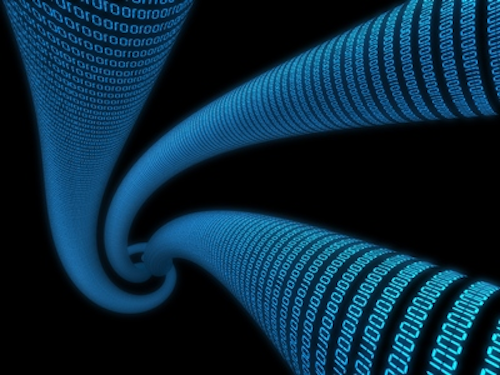 The Ethernet Alliance recently announced the agenda for its Technology Exploration Forum 2014 (TEF 2014), which will be held October 16 at the Santa Clara, CA Convention Center and is themed "The Rate Debate." According to the organization, the event "will gather industry leaders, technology developers and end users together … to discuss the span of Ethernet technologies including new efforts underway in 25G and 400G.
"The agenda encompasses a wide spectrum of topics related to Ethernet," the organization continued, "including current, emerging and future rates; a potential roadmap; current standards-development projects; and the value of introducing new Ethernet rates into the data center application space for computing and networking."
John D'Ambrosia, chair of the Alliance and chief Ethernet evangelist with Dell, commented, "TEF 2014 presents a timely, much-needed opportunity for consensus-building between all of the diverse constituencies within the Ethernet ecosystem, especially given new 25GbE and 400GbE standards efforts already underway. However, there's much, much more to TEF 2014 than just a mere dialog over what the next speed should be. TEF 2014 is a chance for us to come together for a fundamental discussion about the changing Ethernet landscape and the road ahead. With the Ethernet Alliance continuing to drive the Ethernet roadmapping process through industry consensus-building, this will be an exciting event that helps define where servers and networking are going in terms of rates, and catalyze momentum around a tangible, industry-supported roadmap."
The agenda includes the following sessions and panels.
Speeds in Data Centers
Ethernet Alliance Roadmap
Server Density: Why One Speed is No Longer Enough
Implications of the Next Signaling Rate on Ethernet Speeds
Lane Rates
Data Center Fabrics—The Increasing Rate of Change
56-Gbit/sec Standardization Efforts at the OIF
The Impact of Ethernet Rates on Optics
56-Gbits/sec—The Next Unifying Per-Lane Rate
Base-T Ethernet—1/10G, 40G Coming Soon … Is 25G Coming Too?
Flexible Ethernet Rates for Router to Transport
You can see the complete agenda, including speakers and moderators, here.
You can register for the 2014 Technology Exploration Forum here.