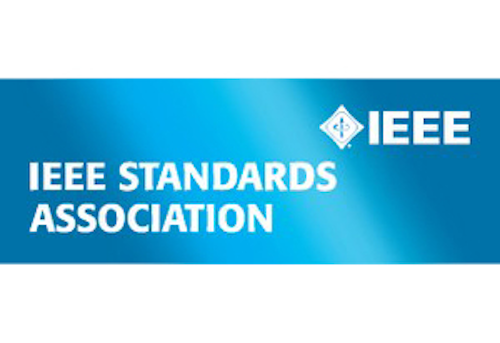 PISCATAWAY, N.J. -- The IEEE Standards Association (IEEE-SA) recently announced the winners of the 2014 IEEE-SA Awards, which were presented at the technology consortium's annual awards ceremony on Sunday, December 7, 2014, at The Palace at Somerset Park in Somerset, N.J.
This year's IEEE-SA Awards distinguish both IEEE members and non-members for their leading participation in standards development. The 2014 IEEE-SA categories and winners include:

IEEE-SA Corporate Award:

State Grid Corporation of China (SGCC)
For outstanding corporate leadership and contribution to IEEE-SA.
IEEE-SA International Award:

Melvin Reynolds
John White
For extraordinary contribution to establishing IEEE-SA as a world-class leader in standardization.
IEEE-SA Standards Medallion Recipients:

Pete Anslow
Malcolm Clarke
Jean-Philippe Faure
Norman Finn
Lowell Johnson
Jim LeClare
Ken Martin
Brian Reinhold
David Stone
Philip Winston
For major contributions to the development of standards.
IEEE-SA Lifetime Achievement Award:

Todd Cooper
Gary Robinson
For significant technical contributions to a standards committee or IEEE field of interest.
IEEE-SA Emerging Technology Award:

Yuan-Ting Zhang
IEEE P2700TM Standard for Sensor Performance Parameter Definitions Working Group
For advancing, initiating, or progressing a new technology within the IEEE-SA open consensus process.
IEEE Charles Proteus Steinmetz Award:

Mark McGranaghan
For contributions to the development of standards in the field of electrical and electronics engineering.
The Ron Waxman Design Automation Standards Committee Meritorious Service Award:

Dennis Brophy
For outstanding service exemplifying the spirit of the Design Automation Standards Committee (DASC).
"IEEE-SA is thrilled to recognize the many exceptional award recipients this year," said Karen Bartleson, president of IEEE-SA. "Many advancements of new products and technologies are dependent on the contributions made from each honoree. These awards give us an opportunity to show our appreciation for their dedication to standards development."

Any individual, IEEE-SA member, or member organization, is eligible to win an IEEE-SA Award. Nominations are encouraged. For additional information on the IEEE-SA Awards, visit standards.ieee.org/develop/awards.