Bytes Managed Solutions notches BICSI professional standards certification
Bytes MS supports in excess of 1,200,000 connected devices in more than 52, 500 sites throughout South Africa and sub-Saharan Africa.
Oct 2nd, 2014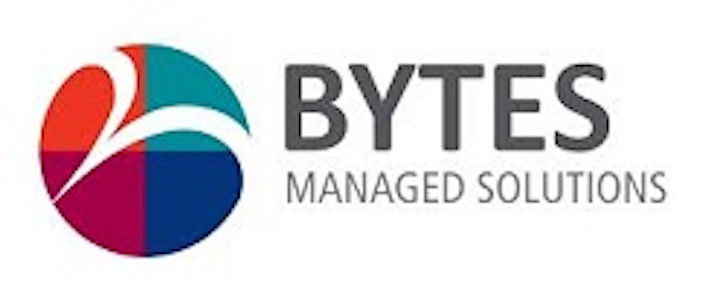 Bytes Managed Solutions (Bytes MS) of South Africa announced that its has been officially certified by BICSI, the global professional association supporting the information and communications technology (ICT) community, encompassing the design, integration and installation of systems and infrastructure that support ICT.

"BICSI certification means that Bytes Managed Solutions is a globally accredited installer, which gives us an instant advantage over the competition," says Fourie van der Merwe, chief operations officer at Bytes Managed Solutions. "The rigorous qualification process ensures that only the best are accredited. It gives our customers the assurance that we adhere to standards and that they can rely on quality service delivery and reliability."
Bytes MS bills itself as "a services-led, software-driven and hardware-enabled organization that markets, supports and maintains enterprise-wide technology solutions for medium and large businesses in South Africa and Africa." The new BICSI certification is one of several that Bytes MS has achieved recently, the company asserts, including other local and global accreditations for networking design and installation; copper and fiber cabling installations; and modular data centers.
As noted in a press statement, "The company leverages partnerships, expertise, thought leadership and capability to deliver technology solutions and related services that enable businesses to achieve growth and success drivers. As the exclusive distributor for NCR products in South Africa, Bytes MS also maintains strategic partnerships with Dell, HP, Lenovo, Alcatel, Burroughs, Unity, Postec, Unisys, Alcatel-Lucent and Cisco to deliver complete solutions in the financial, retail, petroleum and infrastructure sectors. It offers focused, product-independent agnostic workspace management for IT equipment, maintenance, IMACD and project management. With over 107 service points, backed by extensive supply chain and logistics management, Bytes MS supports in excess of 1,200,000 devices in more than 52, 500 sites throughout South Africa and sub-Saharan Africa."
"From a training and learning perspective, BICSI certification ensures that all our employees are kept up-to-date on the latest technologies and developments in the industry which, in turn, can be passed onto our customers," concludes van der Merwe. "It's really about ensuring that we remain innovative and at the top of our game. In addition, BICSI members and those holding BICSI registrations and certifications are held to the highest principles of professional and ethical behaviour."

Bytes Managed Solutions is a division of the Bytes Technology Group and wholly owned by JSE-listed Altron. Learn more at www.bytesms.co.za.