CCCA refreshes website
Association says its redesigned site enables quicker navigation to information on vital industry issues.
Jul 2nd, 2014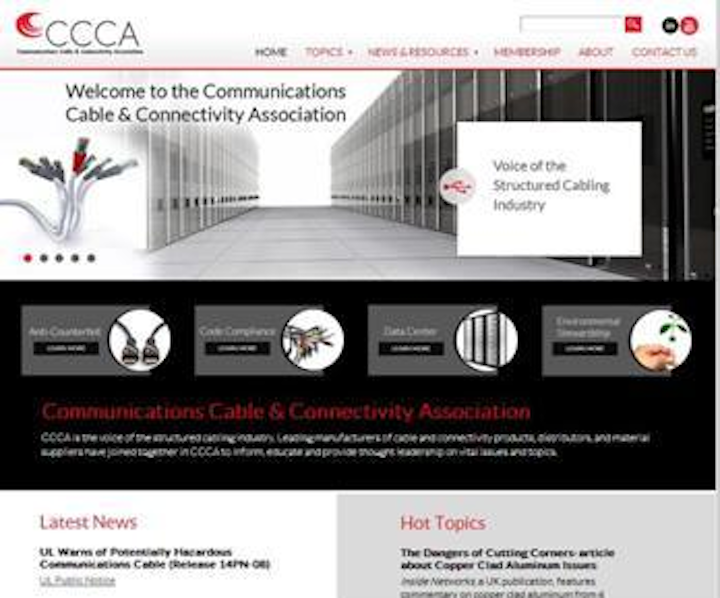 The Communications Cable and Connectivity Association (CCCA) recently launched a redesigned website, which the association says "houses an extensive and constantly evolving library of information crucial to the structured cabling industry. With easy-to-find resources, tools and tips on numerous subjects, the new site is structured around the four main topics of CCCA's focus: 1) anti-counterfeiting, 2) Code compliance/standards, 3) environmental sustainability, and 4) the data center.
CCCA executive director Frank Peri stated, "The new site was designed to be an industry resource hub on topics in CCCA's mission with the goal of providing visitors what they need to know about these important topics as easily as possible." The association also pointed out that in addition to the site's aesthetically pleasing look, its user-friendly navigation is more agile and easier to scan, read and navigate, thereby enabling users to find particular subjects quickly. "Just as crucial," Peri noted, "CCCA's key messages are evident and clear."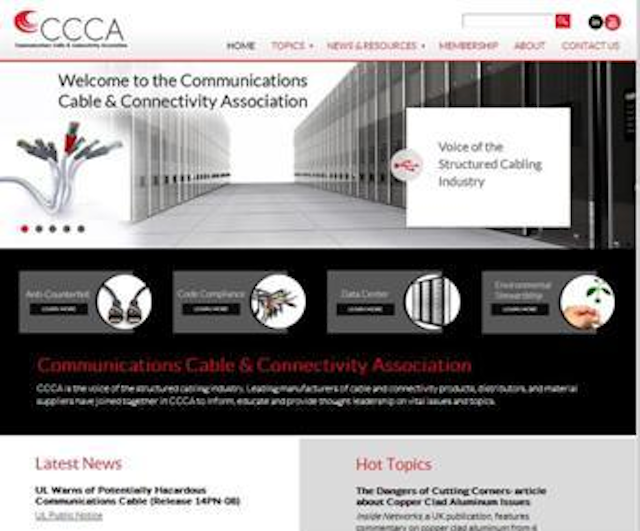 The CCCA further explained that while searching for a specific topic, users can find all the important material representing the broad scope of the CCCA committee initiatives on that subject, which may include white papers, presentations, press releases, articles and videos. It points out the example of "anti-counterfeit," about which one can find and access a white paper on the liability of installing copper-clad aluminum cable for communication use, or a video explaining the association's CableCheck app, which is used to spot and avoid suspected counterfeit cable.
The newly redesigned site was built with a responsive design, which means it adjusts to various viewing devices such like desktop and laptop computers, tablets and smartphones.
The CCCA's website remains the same: cccassoc.org.