BICSI honors John Bakowski with Ross G.H. Cotton Award
Presented during the BICSI Canadian Conference, the award recognizes a Canadian Region member for significant contribution to the association's advancement.
May 5th, 2014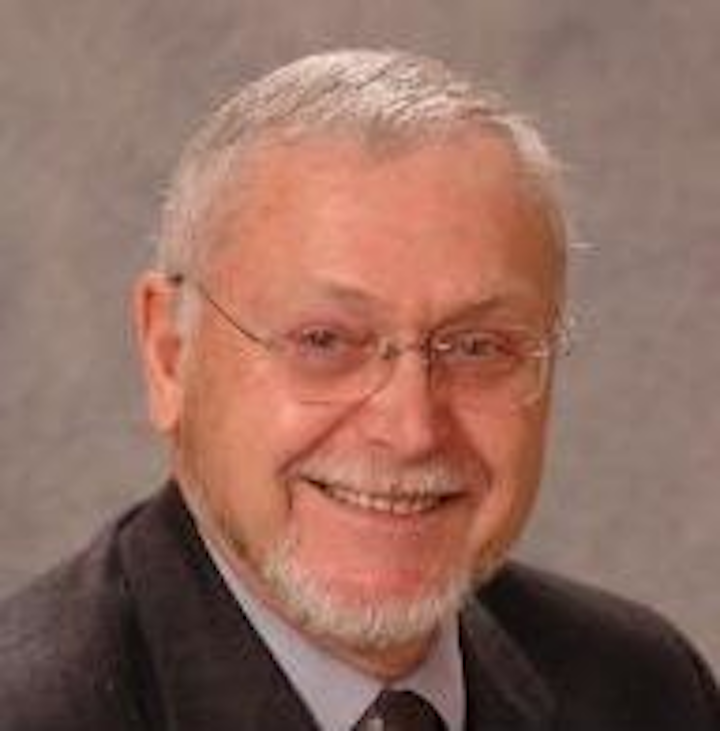 At its recent Canadian Conference, BICSI presented the Ross G.H. Cotton Award to past president John Bakowski, RCDD, NTS, OSP, WD (LinkedIn profile here). When announcing the honor, BICSI said Bakowski "was acknowledged for his commitment to the industry and to BICSI, including his volunteer work for BICSI in several capacities, such as sitting on multiple committees and spending more than a decade serving on the board of directors. He continues to promote BICSI at trade shows and through various speaking opportunities throughout Canada."
The award is presented to an individual in the Canadian Region who has made significant contributions to BICSI's advancement as well as its goals and objectives. It is named for "a Canadian telecom pioneer that has served the ICT industry for many years," BICSI explained.
BICSI president Michael Collins, RCDD, RTPM, CCDA, NCE, commented, "John has made such a huge impact on our industry over the years that he was a natural choice to receive this year's Ross Cotton Award. His lifetime of contributions to the ICT community and to BICSI have helped lead our organization in the right direction, and we are grateful for his continued dedication."
Canadian Region director Peter Levoy, RCDD, presented the award to Bakowski as part of the Canadian Conference's closing general session on April 30.