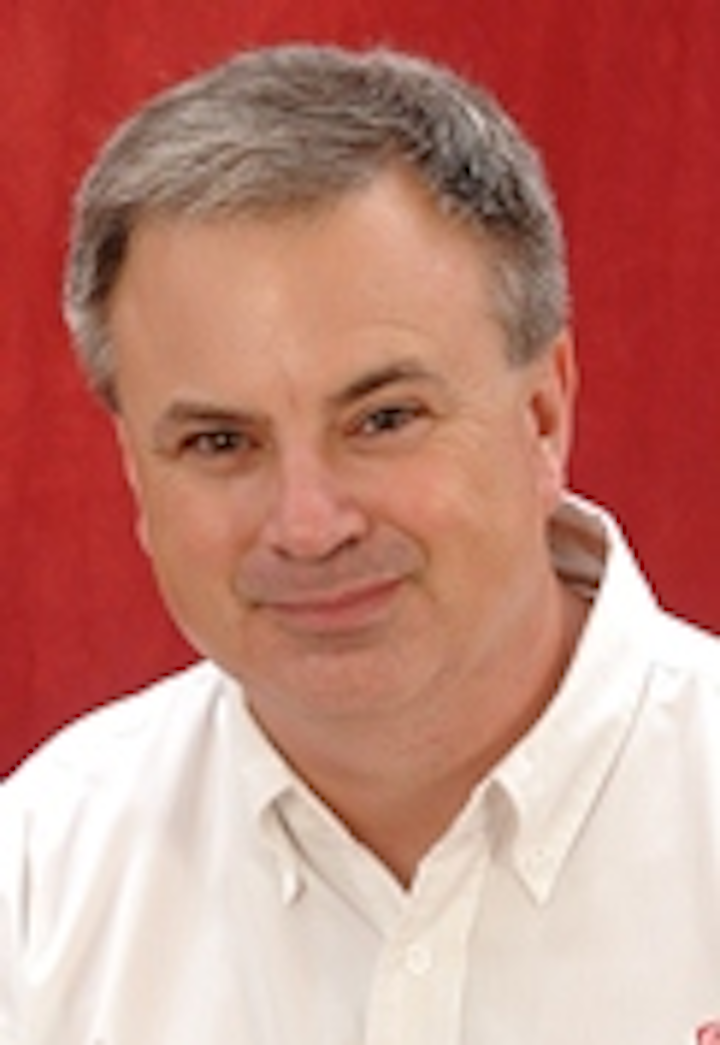 By JOHN D'AMBROSIA, Chairman, Ethernet Alliance -- The Ethernet Alliance announced this past month that it has formed a relationship with the European Photonics Industry Consortium, an industry association that promotes the sustainable development of organizations working in the field of photonics, and fosters a vibrant photonics ecosystem by maintaining a strong network and acting as a catalyst and facilitator for technological and commercial advancement.
The growing diversity of Ethernet is undeniable, as is the role optics plays in its ecosystem. As those of us involved in the development of Ethernet know, it is constantly evolving to address new markets and new application spaces. To put this in perspective, the IEEE 802.3 Ethernet Working Group currently has projects underway addressing varying standards ranging anywhere from DC (Power-over-Ethernet) to 400 GbE. These projects address both copper-based and optical based physical layers.
See Also: Ethernet Alliance gears up for HSN Plugfest
While IEEE 802.3 is off developing new standards, the Ethernet Alliance has a host of activities underway to support this diverse ecosystem of technologies and newly developed Ethernet standards. For example: the development of our second generation PoE Certification to address the now ratified IEEE 802.3bt standard; our newly formed Single Pair Ethernet subcommittee looking to foster that emerging eco-system; our multiple multi-vendor demonstrations and plugfests supporting recently standardized technologies for 25 Gigabit Ethernet (GbE) to 400 GbE.
This breadth of activity shows no sign of letting up. One example of this is the IEEE 802.3 New Ethernet Applications ad hoc which recently heard a presentation discussing next steps in the single-pair ecosystem. At the same time, the IEEE 802.3 Ethernet Working Group has also begun work on its second Ethernet Bandwidth Assessment, the first of which in July 2012 was a pre-cursor to work on 400 Gigabit Ethernet. With a growing chorus of voices in the industry for 800 GbE and work underway in IEEE 802.3 to understand future bandwidth demands, one can only wonder how soon it will be before work beyond 400 GbE gets underway.
This 30,000 foot view of the Ethernet eco-system offers this glimpse of diversity, as both copper and optical-based Ethernet technologies continue to evolve. Copper is wiring the world to connect it, while optics are providing the future fat pipes of tomorrow. And as the world becomes more interconnected, the role of "fat pipes" will continue to be critical. Some might say 'nothing is really changing', which is hard to argue against. It is also hard to argue against the growing importance of optical technologies in Ethernet.
More News: NBASE-T Alliance and Ethernet Alliance unite through merger
It is in recognition of this trend, that the Ethernet Alliance and the European Photonic Industry Consortium are working together. Through this relationship, the Ethernet Alliance will seek to expand its footprint of industry activities to foster rapid adoption of Ethernet solutions, while building consensus on future Ethernet activities.
It is clear that the genie is out of the bottle, and one can't point to an RJ45 connector anymore and say "That's Ethernet." Ethernet is everywhere, and the development of copper and optics technologies will continue to grow and expand.
JOHN D'AMBROSIA is known in the industry for his efforts as Ethernet's advocate. In his role as a Senior Principal Engineer at Huawei, he participates in industry standards efforts that are driving Ethernet's on-going evolution and its move to higher speeds. Currently, he chairs the IEEE P802.3bs 400GbE Task Force, is a member of the IEEE 802 Executive Committee, and chairs the IEEE 802.3 Industry Connections Next Generation Enterprise / Data Center / Campus (ECDC) Ad Hoc, a forum for exploring new ideas for Ethernet standards. Previously, he chaired the IEEE 802.3ba Task Force that developed 40GbE and 100GbE. He is the Chairman of the Ethernet Alliance, an organization dedicated to the promotion of all Ethernet technologies, and a popular blogger on Ethernet matters. In 2013 D'Ambrosia was awarded the IEEE-SA 2013 Standards Medallion and was inducted into the Light Reading Hall of Fame. His previous experience includes Dell, Force10 Networks, and Tyco Electronics.