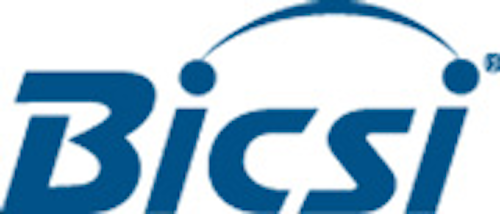 BICSI, the association advancing the information and communications technology (ICT) community, officially opened its inaugural ICT Canada—Presented by BICSI conference in Toronto, Ontario, Canada, at the Toronto Congress Centre.
After a welcome from BICSI Canadian Region Director Fernando Neto, RCDD, BICSI President Jeff Beavers, RCDD, OSP, CFHP, called the conference to order with opening remarks and highlighted conference events, presentations, exhibitors and sponsors. Conference attendees gathered for the morning's general session, which started with a keynote presentation from Wes Johnston, Telecommunications Industry Association (TIA) CEO. A global technology, media and telecommunications leader, Johnston shared his insight on the future of ICT and how business, government and associations should work together to drive industry innovation.
Following Johnston's address, the BICSI Exhibit Hall opened, with nearly 45 exhibiting companies available to network with conference attendees and visitors, showcasing their latest technical products and solutions geared toward the ICT industry. The first-ever BICSI Tech Innovation Stage, located inside the Exhibit Hall, was a crowd favorite.
The Exhibit Hall will be open through Wednesday 4/10, closing at 7:30 p.m. Technical presentations are taking place on the event's General Session Stage and the Tech Innovation Stage, located in the Exhibit Hall, touching on topics such as wireless LAN design, IoT, AV design, smart city automation and infrastructure, and cabling standards, among others.
The conference leads up to closing keynote Speaker Phill Nosworthy, founder of Switch L+D, a digital-first learning and development practice. In his keynote address Nosworthy will demonstrate how to create impactful experiences that transform teams, imparting techniques that attendees can put to use in their own companies. The conference will close with the Ross G.H. Cotton Canadian Region Award presentation and the BICSI Cares donation presentation to this year's charity, Camp Jumoke.
A complete 2019 ICT Canada—Presented by BICSI schedule of events and conference presentations is available at bicsi.org/ictcanada.