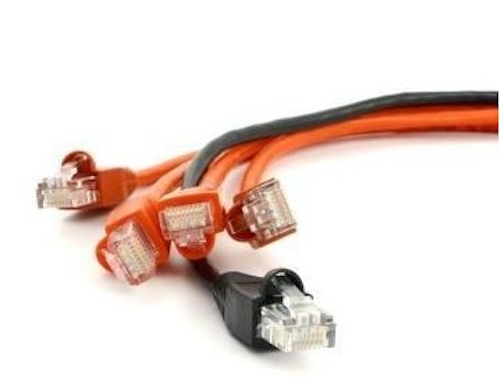 The set of specifications that will provide guidance for enterprises deploying direct-current (DC) power to network devices over all four pairs of a twisted-pair copper cable will soon be available for purchase as a completed document. In February, the Telecommunications Industry Association's (TIA) TR-42.7 Telecommunications Copper Cabling Systems Subcommittee resolved all outstanding comments related to, and approved for publication, Telecommunications System Bulletin TSB-184-A Guidelines for Supporting Power Delivery Over Balanced Twisted-Pair Cabling.
The document provides recommendations for the installation and management of twisted-pair cables that will support the supply of DC power to networked devices, in addition to carrying data to those devices. The recommendations aim to minimize the temperature rise in groups or bundles of cables that support DC power delivery. The TSB-184-A document is the culmination of years of study and effort by the TR-42.7 subcommittee in cooperation with other standards-development organizations—particularly including the IEEE as it has developed the forthcoming 802.3bt, which is commonly referred to as "four-pair Power over Ethernet."
We will post an update to this story when the TSB-184-A document becomes available for purchase.
Please refer to these other articles we have published related to remote powering over twisted-pair cabling.
A practical approach to implementing power delivery over structured cabling (January 2017)
The intersection of remote powering technologies and the 2017 NEC (November 2016)
What effect will 100W 4-pair Power over Ethernet have on RJ45 connectivity? (February 2017)