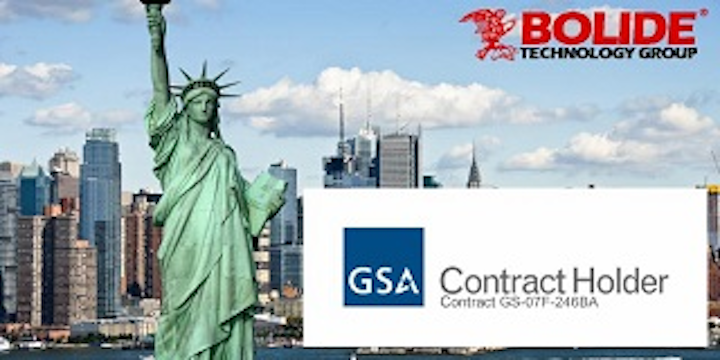 On August 1, the U.S. General Services Administration (GSA) announced awards for its new 15-year, $50 billion Enterprise Infrastructure Solution (EIS) contract. EIS is a government-wide contract that provides federal agencies with mission-critical telecommunications, infrastructure, and information technology services. (The award announcement may be found on FedBizOpps.)
As succinctly noted by Washington Technology's Nick Wakeman, "ten companies have won positions on the General Services Administration's potential 15-year, $50 billion Enterprise Infrastructure Services contract that replaces Networx as the government's primary vehicle for telecommunications services. Of those 10, four are holdovers from Networx but GSA wanted to open up the work to more competition and offer agencies more choices."
Per the GSA, incumbent EIS contract winners include: AT&T; CenturyLink; Level 3 Communications; and Verizon. The contractual newcomers are: BT Federal; Core Technologies; Harris Corp.; Granite Telecommunications; MetTel and MicroTech.
These companies will compete for task orders to provide agencies with a broad set of telecom related services including voice, video and data transport, hosting, cloud services, call centers, support services, cable and wiring, wireless, and network and security equipment. In a statement, GSA said that it is "committed to deploying assistance, resources and expertise across government to help agencies through implementation. GSA and agency partners have already started working together to ensure a successful transition from the existing Networx and regional contracts to EIS. "
"The new EIS contracts are the result of three years of extensive and productive collaboration between GSA, federal agencies, and industry," said Acting Assistant Commissioner for the Office of Information Services Category Kay Ely. "These partnerships provided GSA with valuable feedback that helped build and refine EIS. We will continue to rely on these partnerships as we transition agencies to EIS."
To ensure continuity of service and adequate transition time, GSA has extended the Networx contracts and the Regional LSA contract until 2020. During this extension period, GSA will focus on helping agencies with their transition of services from Networx to EIS. GSA has developed guidance and assistance plans for federal agencies' planning transition to EIS.
"The award of EIS is a major milestone that demonstrates GSA's continuing commitment to giving federal agencies forward-leaning and flexible contract solutions that are designed in collaboration with our industry partners and provide streamlined access to mission-essential, cutting-edge services," said GSA's Federal Acquisition Service (FAS) Commissioner Alan Thomas. "I applaud the great work the EIS team did to get us to the finish line. This contract is essential to our customer agencies as they improve operations and citizen services into the future."
EIS is billed by GSA as "a comprehensive solutions-based vehicle that addresses all aspects of federal agencies' information technology, telecommunications, and infrastructure requirements. EIS was designed to provide secure government telecommunications infrastructure services in compliance with OMB security policies. EIS is the fourth generation of GSA contracts that provide telecommunications services to the federal government."
"EIS will help agencies establish a solid foundation to modernize the government's IT infrastructure, implement advanced cybersecurity solutions, and improve service to the public," said Acting FAS Deputy Commissioner Mary Davie. "Today's awards will make it much easier and more affordable for the government to make needed improvements to its telecom and IT systems, today and in the future."