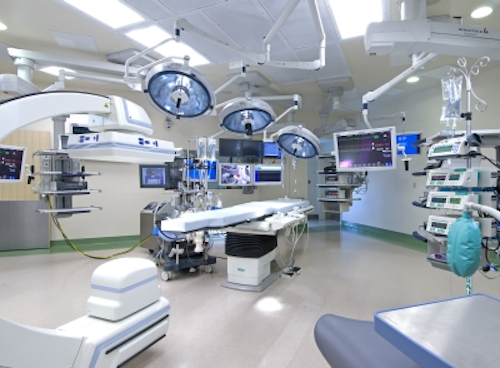 The first revision of the Telecommunications Industry Association's (TIA) cabling standard for healthcare facilities soon will be published. TIA-1179-A was approved for publication when the TIA TR-42 Telecommunications Cabling Systems Engineering Committee met the week of June 12. Formally titled ANSI/TIA-1179-A Healthcare Facility Telecommunications Infrastructure, it is the first revision of the original TIA-1179 standard, which was published in 2010.
A key element of the 1179 standard, which is retained in the 1179-A revision, is a table of recommended work-area outlet densities for different areas in a healthcare facility. We have re-created that table here.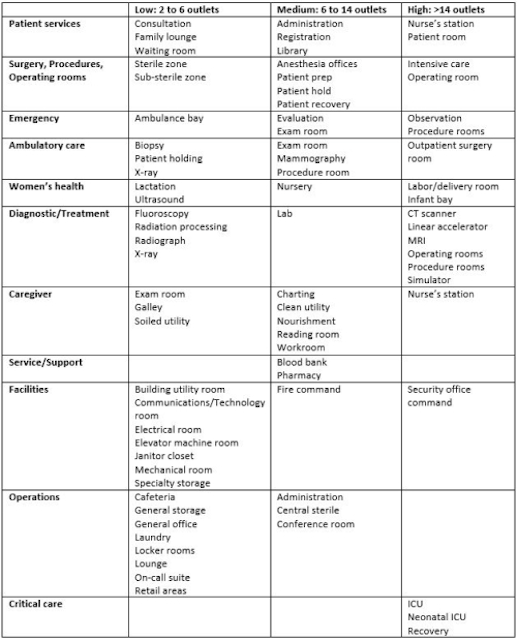 While the TIA-1179-A standard was in progress, Legrand North America's director of eLearning and standards Cindy Montstream updated it and several other TIA standards efforts.
Montstream explained in an article in Cabling Installation & Maintenance magazine, "Significant changes from the previous edition include the following.
Balanced twisted-pair backbone cabling is now Category 6A minimum
Balanced twisted-pair horizontal cabling is now Category 6A minimum
OM4 is the recommended minimum for multimode optical fiber cabling
A minimum of two fibers are now required for optical fiber backbone cabling
Array connectors are now permitted for optical fiber cabling in the work area
MUTOAs and consolidation points may be used as additional network elements
Requirements were added for: telecommunications pathways and spaces (additional requirements to those in ANSI/TIA-569-D); bonding and grounding; firestopping; broadband coaxial cabling; multi-tenant building spaces
Recommendations were added for cabling for wireless access points and distributed antenna systems"
Once published, the ANSI/TIA-1179-A standard will be available at the TIA Standards Store via IHS.