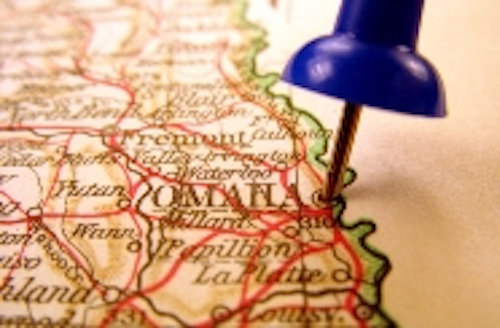 On June 19, Parallel Technologies (Minneapolis, MN), a provider of reliable data center and intelligent building solutions, announced its acquisition of Omaha, Nebraska-based Building Systems Solutions (BSS). The privately-held BSS, a company specializing in building automation controls and energy management solutions, was purchased for an undisclosed amount. The company's 11 employees will continue to work out of an office in Omaha.
"Building automation is critical component of our Intelligent Building practice and a great complement to our business," said Parallel Technologies CEO and President, Dale Klein. "The key to designing a truly intelligent building solution requires a thorough understanding of a myriad of components that constitute building infrastructure such as HVAC, network, security, controls and automation, communications and much more. Through the acquisition, Parallel is better positioned to lead in comprehensive solutions for smart buildings."
With the addition of BSS, Parallel Technologies says it is investing in the expansion of its HVAC and building controls capabilities. The BSS business will be incorporated into the company's existing Intelligent Building division which currently offers physical security, audio visual, intelligent LED lighting, structured cabling, digital signage, wireless infrastructure, distributed antenna systems and managed services.
"Parallel has the infrastructure and resources necessary for BSS to expand beyond our current capabilities and reach," explains Building Systems Solutions' founder, Jay Stark. "The addition of our building automation controls and energy management expertise positions Parallel for significant growth within its Intelligent Building division as well as foothold for expansion of its Data Center business in the Omaha area."
Following the acquisition, Stark will retain a key leadership role in refining Parallel's Intelligent Building strategy and expanding the company's footprint in the region. "Jay and his team have a rich and diverse set of clients and bring with them to Parallel unmatched experience in developing and implementing intelligent building solutions," said Klein. "As well as expanding our existing capabilities, the acquisition of BSS will serve as a springboard for expanding our geographic reach as well as our entry into new markets and industry segments."
BSS was incorporated by Jay Stark in 2009. For nearly ten years, BSS has worked with companies in the Omaha area as well as throughout the United States. BSS has completed projects for companies representing a wide spectrum of industries including the Metropolitan Community College, Noresco, Omaha Public Power District, Scott Data Center, United States Coast Guard, US Foods, Valmont Industries, Zurich Insurance Group.
BSS maintains reseller partner relationships with Siemens (Talon Building Control System), Tridium (Niagara 4) and Honeywell (WEBs-AZ). Additionally, the BSS team has a high degree of experience with other systems including Barber-Colman, Invensys, Carrier, Johnson Control, and Trane and has Certified Energy Managers and IT Professionals on staff.