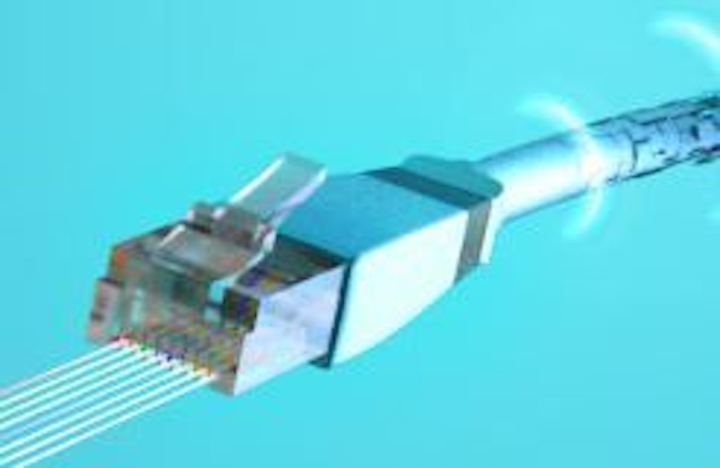 At the 2017 BICSI Fall Conference (Sep. 24-28) in Las Vegas, the NBASE-T Alliance, an industry-wide cooperative effort focused on enabling the development and deployment of products that support 2.5G and 5GBASE-T Ethernet, led a panel discussion entitled "Save the Cables – Be a Hero!"
Nearly SRO for the #BICSIFall a.m. breakout sesh, 'Save the Cables-Be a Hero!" /1 @NBASETAlliance@Panduit@FlukeNetDCI@Ciscopic.twitter.com/eHw8DmSFYy

— Cabling Tweets (@CablingTweets) September 27, 2017
Seated on the panel were (pictured below, L to R): Jim Davis, Regional Marketing Engineer, Fluke Networks; Frank Straka, Product Line Manager, Panduit Corp.; George Zimmerman, Member of the NBASE-T Alliance Board, President of CME Consulting and Chief Editor, IEEE P802.3bz Task Force; and Peter Jones, NBASE-T Alliance Chair and Principal Engineer, Cisco.
#BICSI past Prez John Bakowski noted that a rare amount of #Ethernet expertise is here gathered on this #cabling industry #dreamteam.../2 pic.twitter.com/0FJRm9oFOO

— Cabling Tweets (@CablingTweets) September 27, 2017
Per the NBASE-T Alliance, "With the massive installed base of 70 billion meters of Cat 5e/Cat6 cables and new generation 802.11ac Wave 2 devices on the market, customers need a viable answer to the 1Gb/s roadblock. Enter NBASE-T technology, compatible with the 2.5G/5GBASE-T IEEE 802.3bz standard, but with additional features, and enabling a 5x increase in bandwidth without the need to rip and replace cables. This is not a future hope, but a current reality."
The panel discussion was especially intended to include a systems vendor's perspective on the benefits of using NBASE-T technology, alongside a cabling vendor's view on meeting NBASE-T requirements, and a testing vendor's insight on assessing existing installations for NBASE-T success.
Dr. George Zimmerman notes that emerging @NBASETAlliance industries/markets include university/research/machine vision applications. /3 pic.twitter.com/DPlk2IfUdL

— Cabling Tweets (@CablingTweets) September 27, 2017
The presentation also included examples of various industries and applications using NBASE-T technology successfully in today's market. For more information, visit www.nbaset.org.