UNH-IOL offers 2.5G and 5GBASE-T Ethernet performance, interoperability testing
The lab's new testing program proves devices' performance to NBASE-T and IEEE 802.3bz specifications as well as interoperability between 802.3bz and NBASE-T devices.
Feb 22nd, 2017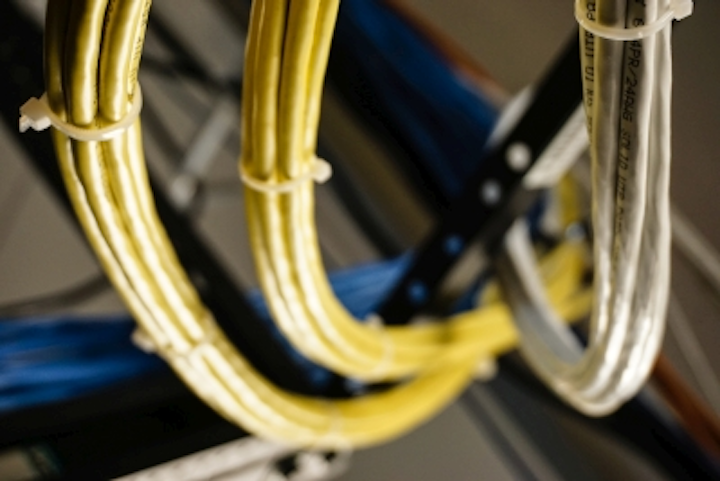 The University of New Hampshire InterOperability Laboratory (UNH-IOL) announced today the availability of 2.5GBASE-T and 5GBASE-T testing at its facility. The UNH-IOL explained that by providing conformance testing for products based on both the NBASE-T specification and IEEE 802.3bz 2.5GBASE-T and 5GBASE-T standard, these comprehensive testing services ensure an interoperable Ethernet ecosystem.
"Bridging a gap in the Ethernet landscape, 2.5G and 5G Ethernet solutions allow businesses to revitalize their network capabilities without major infrastructure upgrades, and also ultimately enables immense cost savings," said Jeff Lapak, associate director of UNH-IOL. "Collaborating with industry alliances such as the NBASE-T Alliance and the Ethernet Alliance, and hosting industrywide, multivendor interoperability plugfests, allows UNH-IOL to stay abreast of current industry trends and products. This also helps to ensure the most varied interoperability test bed for 2.5G and 5GBASE-T technology, and accelerate mainstream deployment, allowing businesses to quickly reap the benefits of this technology."
The 2.5GBASE-T and 5GBASE-T testing services from UNH-IOL provide electrical conformance and interoperability testing for products based on both the NBASE-T specification and IEEE 802.3bz standard to confirm all products work harmoniously together.
"Solutions based on BASE-T technologies support the growing requisite for Ethernet connectivity over structured wiring beyond Gigabit Ethernet capability, and allow enterprises to reuse existing Cat 5e and Cat 6 cabling, which outfits most homes, offices, and institutions, to support modern wireless access points without compromise," the laboratory explained. "Verifying interoperability of these technologies allows enterprises to quickly upgrade network performance and capacity by leveraging their current infrastructure without cabling upgrades."
UNH-IOL further explained that the 2.5G and 5G test service is rolled into its 10-Gigabit Ethernet Testing Services.
"We are the interoperability lab," emphasized Mike Klempa, technical manager for Ethernet and Storage with UNH-IOL, in a conversation with cablinginstall.com. He further explained that differences do exist between the NBASE-T specification and the IEEE 802.3bz/2.5 and 5GBASE-T specification. This new testing service can provide assurance that a device manufactured in accordance with the NBASE-T specification is interoperable with devices manufacturing in accordance with 802.3bz—and vice versa.
Peter Jones, NBASE-T Alliance chair, commented, "UNH-IOL is the gold standard in Ethernet interoperability testing and their comprehensive approach will give users added confidence that products based on the NBASE-T specification will work seamlessly out-of-the-box. Having vendor-neutral testing helps validate the maturity and readiness of our technology and will accelerate the deployment of NBASE-T solutions."