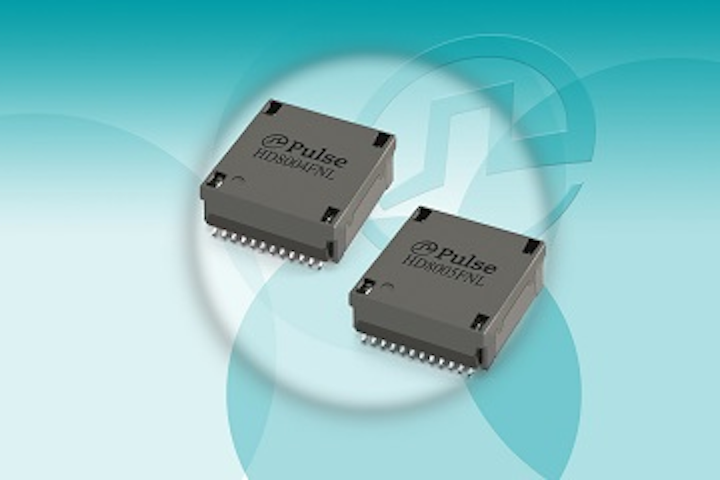 Pulse Electronics' Networking Business Unit, a provider of electronic networking and communications components, has introduced its new "HDBaseT Industrial Temperature -40 degrees C to +85 degrees C Transformer and Common Mode Choke" series. Designed to improve EMI performance and support power over HDBaseT (PoH) applications, the HDBaseT Industrial Transformer and Common Mode Choke components round out the Pulse HDBaseT product line.
5 tips to make the most of your HDBase-T devices
The company says its HDBaseT Industrial Temperature components are intended for use in applications such as Blu-ray, DVD, recorders, displays, digital set-top boxes, projectors and A/V receivers. Compatible with Valens chipsets, the Pulse Electronics HDBaseT technology enables the 5Play feature set, which includes ultra-high definition 4k video, audio, 100BASE-TX Ethernet, various control signals, and up to 100W of power.
"We continue to expand our product offering of HDBaseT components to address the fast-changing needs in the marketplace," said Jonas Miller, marketing manager, Pulse Electronics Networking. "Our HDBaseT Industrial Temperature series enables ultra-high definition 4K video on a single 100m of Cat5e/6 cable."
UL launches cable certification program for Power over HDBaseT cables