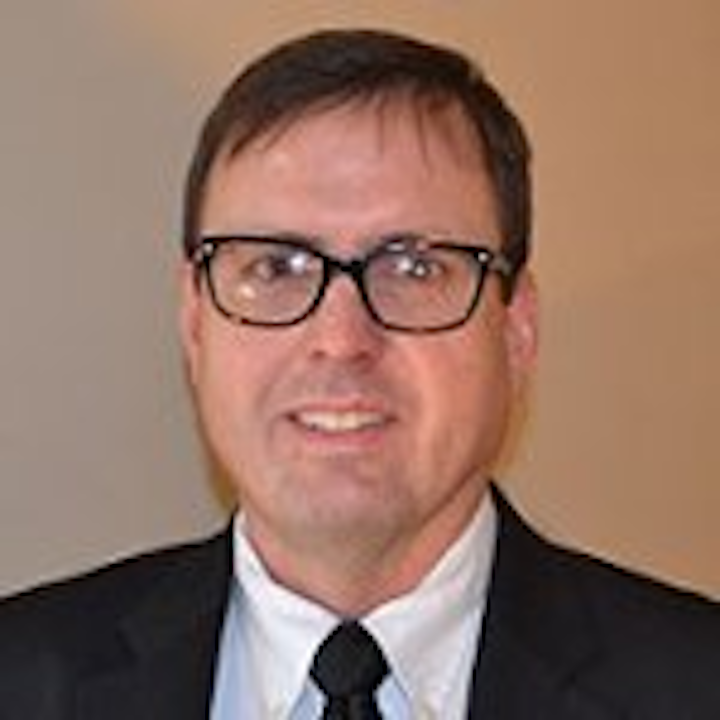 By RON TELLAS, Belden -- Lighting systems that bring IT and lighting together are starting to permeate smart buildings. In the past few years, PoE LED lighting has hit the scene. In this type of system, Ethernet cables are used to transmit low-voltage power along with data (data about surrounding lighting levels, occupancy levels, color tuning, etc.).
Some of the recent changes to healthcare cabling standards are designed to better support technology like Building Automation Systems, which includes PoE LED lighting. ANSI/TIA-1179-A, the Healthcare Facility Telecommunications Infrastructure Standard, provides guidance for planning and installing structured cabling systems in healthcare facilities. It establishes performance and technical criteria for various cabling system configurations.
The standard was updated last year – in August 2017 – to support efficient powering, ensure reliable cabling solutions, accommodate increasing bandwidth and IP applications, and improve productivity. The changes in ANSI/TIA-1179-A will help hospitals, assisted-living facilities and other healthcare buildings deploy PoE LED lighting successfully.
Guidance for Copper and Fiber Cabling
The minimum for backbone and horizontal balanced, twisted-pair cabling is now Category 6A per ANSI/TIA-1179-A. This helps ensure futureproofing and the accommodation of higher bandwidth levels. Category 5e and Category 6 cables are no longer recognized.
While all Category 6A cables must meet the same specifications, they can be very different in terms of physical properties and how well they deliver. The right Category 6A cable achieves higher performance and faster speeds, maintains appropriate cable temperatures through enhanced thermal dissipation and supports emerging applications like next-generation WiFi, higher-power PoE and HDBaseT.
The recommended minimum for multimode fiber optic cabling is OM4 per ANSI/TIA-1179-A. The standard also states that a minimum of two fibers should be pulled for backbone cabling. OM4 cable uses a 50µm core but supports 10G at lengths of up to 550 m and 100G at lengths of up to 150 m. It also has a lower loss budget than its predecessors (like OM3 and OM2, for example).
Array connectors like MPOs are now permitted for fiber optic cabling in the work area for high-density and high-speed benefits.
These structured cabling systems and connectors will be able to support a wide range of clinical and non-clinical systems that rely on IP to communicate: nurse call systems, security and access control, wireless access points and PoE LED lighting.
Guidance for Network Elements
MUTOAs and consolidation points (CPs) can now be used as additional network elements in work areas.
MUTOAs are a convenient way to distribute the last few feet of horizontal cabling in spaces that require frequent reconfigurations or moves, adds and changes. Using a MUTOA allows horizontal cabling to remain intact when things change – like LED lighting fixtures being added, removed or relocated.
A CP is an interconnection point within a horizontal cabling system; it requires an additional connection for each horizontal cable run. It can be useful when frequent reconfiguration occurs (but not frequently enough to need a MUTOA).
Solutions to Make PoE LED Lighting Deployment Easier
LP-rated cables are a solid option for deploying PoE LED lighting systems. They utilize insulating and jacketing material to handle higher temperatures, allowing them to be certified by UL as a cable that doesn't exceed temperature ratings under certain conditions. This makes them ideal for applications that support higher-power IoT devices, like LED fixtures.
In terms of connectivity, modular plug terminated link (MPTL) was recently approved for use by ANSI/TIA-568.2-D, the Balanced Twisted-Pair Telecommunications Cabling and Components Standard.
Direct connect allows a horizontal cable run to connect directly to a device when it terminates on one end to an RJ45 plug. It's now acceptable to connect a device – like an LED lighting fixture – in this fashion when deploying an outlet, faceplate and equipment cord isn't practical. Direct Connect also improves power delivery efficiency since the horizontal cable (the largest gauge wire with lowest resistance in the channel) is able to directly connect to the end device.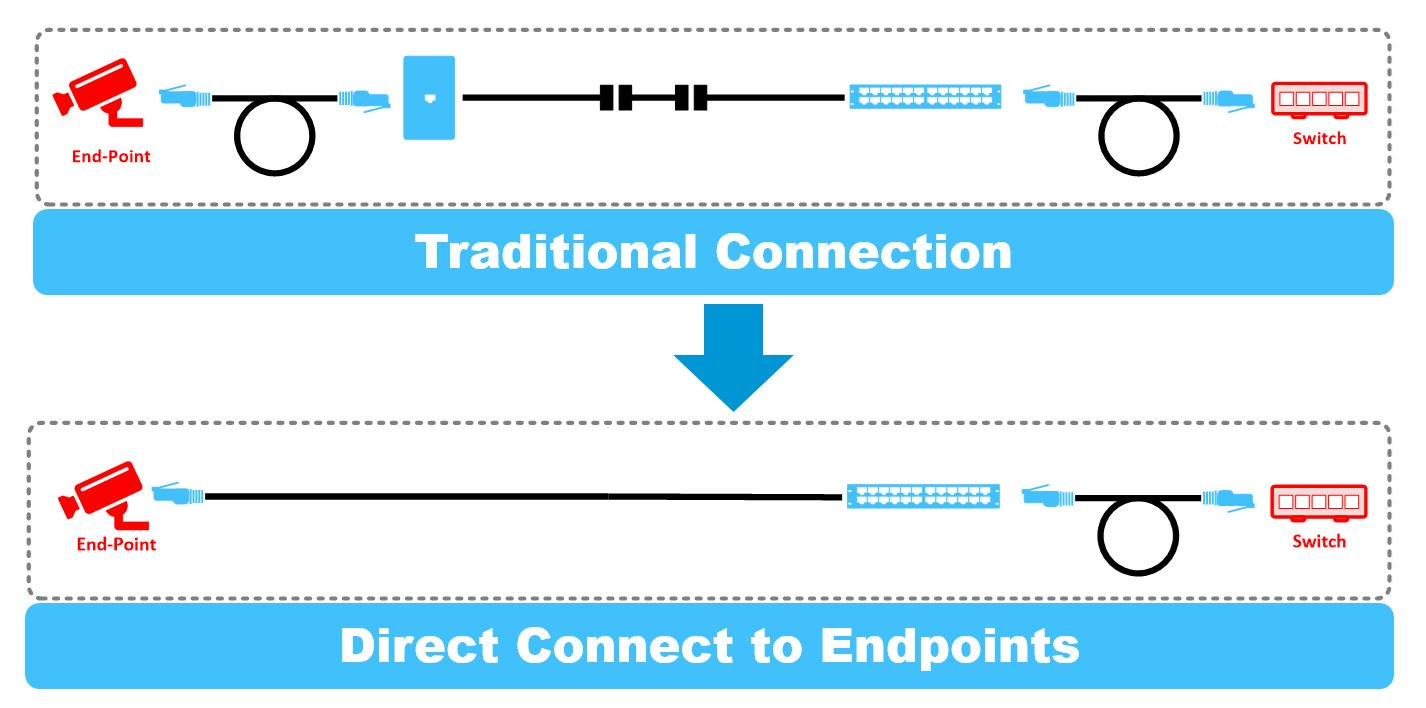 This connection method works well with Belden's REVConnect Connectivity System, which eliminates the jack, box and patch-cord assembly normally needed to plug into devices like an LED lighting fixture.
A single termination process works for every application – REVConnect is a complete connectivity solution for Category 5e, 6 and 6A shielded and unshielded cable. You can switch from a jack to a plug or vice versa without having to re-terminate.
Learn more about how ANSI/TIA-1179-A standards are changing for healthcare – and how they'll support deployment of technology like PoE LED lighting -- here.
PoE-related amendments proposed to the 2017 NEC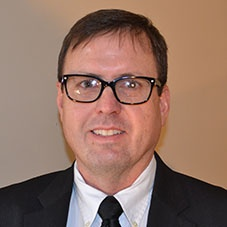 Ron Tellas joined Belden in 2016 to help define the roadmap of technology and applications in the enterprise. Prior to this, he developed cables and connectivity for Panduit and Andrew Corp. Ron Tellas is a SME in RF design and Electromagnetic Propagation and has BSEE from Purdue University, a MSEE from IIT, and a MBA from Purdue University.