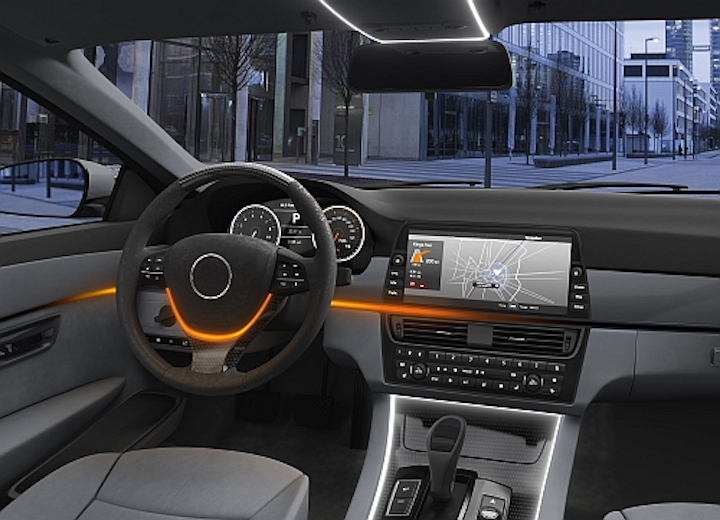 Molexannounced that it has been honored as a recipient of the 17th annual Chicago Innovation Awards. The awarded Molex Automotive Ethernet Platform was developed to support the rigorous autonomous vehicle design challenges faced by vehicle manufacturers.
IEEE standard amendment targets demand for greater than 1 Gb/s automotive Ethernet
The award, which is a fourth win for Molex, was announced at an event held at Chicago's Harris Theater on October 29, with nearly 1,500 business, civic leaders, and supporters of innovation in attendance. Celebrating its 17th year, the Chicago Innovation Awards is the region's foremost recognition of innovative new products or services brought to market each year. "Chicago's innovators continue to demonstrate the breadth of innovation found in the Chicago region, cutting across all industries, sectors and sizes," said Tom Kuczmarski, co-founder, with Chicago journalist Dan Miller, of the awards. "The 2018 winners are pioneers in healthcare, construction, communications, food and nutrition, education, information technology, transportation, fashion, law, real estate, childcare, workforce development, museums and exhibits, nanotechnology and social services."
Single-pair cabling standards emerging
Per the awards program, "Top-tier automakers are facing new challenges as they build next-generation, intelligent vehicles. They require agile connectivity solutions with seamless end-to-end network integration across hardware, software and services. The Molex 10 Gbps high-speed Automotive Ethernet Platform fully integrates mission-critical applications such as highly reliable signal integrity, network traffic prioritization, system scalability and security – all essential to optimal autonomous vehicle performance."
Automotive transceivers enable HD video via basic UTP cabling
"We're honored to be a recipient of the Chicago Innovation Award for what we believe is a game changer in the automotive industry's race to realize a truly autonomous vehicle," said Bill Fitzer, global vice president and general manager, Connected Mobility Solutions, Molex. "We've been able to leverage our long-term experience in the datacom, industrial and automotive segments to create a unique and robust solution for the developing connected mobility market and we're proud to help lead the way."
The Chicago Innovation Awards are supported by Diamond Sponsor Theron Technology Solutions, Gold Sponsors Comcast Business, Wintrust Financial and SMS Assist; Silver Sponsors Exelon, Vedder Price, LinkedIn and others. "Five hundred and nineteen organizations were nominated for this year's awards," said Luke Tanen, executive director of the Chicago Innovation Awards. "As a group, these nominees generated over $3.4 billion in new revenues from their new products and services, along with the creation of over 432 patents. The 25 winners represent the best from this very impressive group."
The winning organizations receive a variety of honors including the opportunity to ring the Nasdaq Bell in New York City, and meetings with the Mayor, Governor and Cook County President. The complete list of this year's Chicago Innovation Award winners can be found at http://www.chicagoinnovation.com.