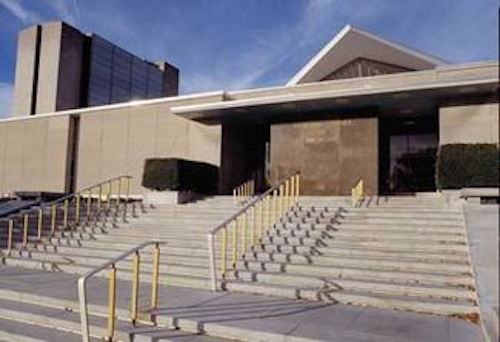 TIA releases 568-C.0, C.1 standards

The Telecommunications Industry Association (TIA; www.tiaonline. org) has released two cabling standards: the new TIA-568-C.0 Generic Telecommunications Cabling for Customer Premises and the TIA-568-C.1 Commercial Building Telecommunications Cabling Standard revision.
The new standards improve upon and replace TIA-568-B.1 and its addenda, which were reviewed and revised under the cognizance of TIA Engineering Committee TR-42 Telecommunications Cabling Systems, and TR-42.1 Subcommittee on Generic and Commercial Building Telecommunications Cabling.
These two new documents will be combined with TIA-568-C.3 Optical Fiber Cabling Components Standard (which was published in June 2008) and TIA-568-C.2, Balanced Twisted-Pair Telecommunications Cabling and Components Standard (release expected later this year) to become the TIA-568-C suite of standards.
TR-42 Committee chairman Herb Congdon, manager of standards and technology for Amp NETCONNECT Systems at Tyco Electronics, said that during the review process, "the committee sought and considered feedback from users of the TIA standards collection, and asked: 'What can we do to make the standards easier to use?' We recognized the need for what we called a generic structured cabling document. And that's what the 568-C.0 standard is." Congdon calls the new suite of standards " more effcient and effective. "
"The new document [TIA-568-C.0] becomes the foundation for new premises telecommunications cabling infrastructure standards. All of the common information is now contained in one place," Congdon says. "It also becomes a standard that you can use if there's not an existing standard that covers the type of premises that you're working on—say, for example, an airport—and it can get you a baseline network that will work in those types of facilities."
The purpose of TIA-568-C.0 is to enable the planning and installation of a structured cabling system for all types of customer premises. The standard specifies a system that will support generic telecommunications cabling in a multiproduct, multi-vendor environment. TIA-568-C.0 specifies generic telecommunications cabling requirements, including cabling system structure, topologies and distances, installation, performance and testing.
Additional requirements are detailed in standards specific to types of premises. For example, TIA-568-C.1 contains additional requirements applicable to office-oriented commercial building cabling.
---

Air-blown fiber system installed at world's largest medical library

Sumitomo Electric Lightwave has deployed its FutureFLEX Air-Blown Fiber system (www.futureflex.com) at the National Library of Medicine (NLM)—the world's largest medical library and the information and research arm of the National Institutes of Health (NIH) in all areas of biomedicine and health care.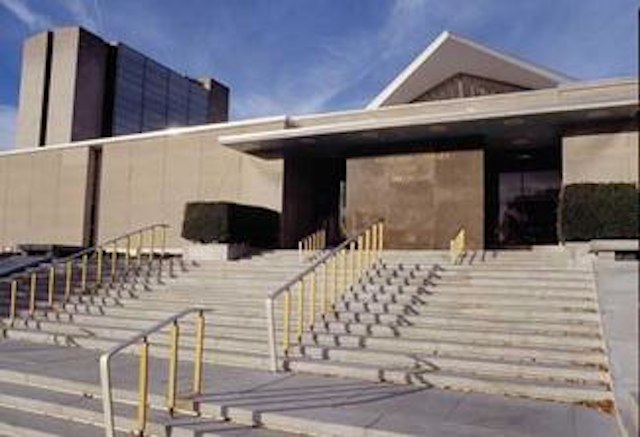 In contrast to infrastructures where fiber-optic cables are pulled to provide sufficient bandwidth and capacity for network MACs, Sumitomo's FutureFLEX Air-blown Fiber allows the National Library of Medicine to blow in any type and amount of fiber on an as-needed basis.
Click here to enlarge image
A growing collection of more 16 million MEDLINE articles and millions of other resources accessed through the Web by approximately 900 million searches per year by health professionals, scientists, librarians, and the public, has necessitated NLM to expand its two data centers and storage capacity. The NLM data centers also support the ongoing research and development of the National Center for Biomedical Communications and the National Center for Biotechnology Information, which use high-bandwidth video and virtual reality for projects that include telemedicine and The Visible Human Project.
Unlike conventional infrastructures where fiber-optic cables are pulled to provide suffcient bandwidth and capacity for network moves, adds, and changes, FutureFLEX Air-blown Fiber allows NLM to blow any type and amount of fiber in and out of the IT network between and within buildings on an as-needed basis. Sumitomo says this eliminates the need for dark fiber, and allows NLM to respond to bandwidth requirements and any network changes in real-time. The company says NLM can also turn around network projects in 70 to 90% less time and expense once the tube infrastructure is in place.
"I recommended blown fiber technology because it's a good infrastructure investment and it allows us to respond faster to the needs of the health community, researchers, and publics that NLM serves," says Vic Previll, Computer Science Corp. engineer. "It is also easy and fast to install, provides minimum or no network downtime, and eliminates disruption to the library building, visitors, and researchers since network adds, moves and changes are completed behind the scenes."
The FutureFLEX system is RoHS-compliant and encompasses other green attributes. Unlike conventional fiberoptic cable, fiber bundles can be blown out of the fiber pathway undamaged and may be immediately recycled and reused in the network. Sumitomo says its blown fiber infrastructure also takes up less building space and provides greater capacity, thereby allowing HVAC and other energy systems to operate with unobstructed air flow.
"With the Obama administration's emphasis on green technology for federal buildings, the Air-blown Fiber system provides a means to continue further our commitment to environmental responsibility," says Wesley Russell, section head of engineering at NLM. "We can also budget project to project with Air-Blown Fiber and save significant costs with network changes, thereby allowing us to be fiscally responsible as well."
The targeted completion date for the data centers' expansion and upgrade, as well as the new Air-blown Fiber backbone infrastructure, is June or July.
---

802.11n system connects large outdoor networks, buildings

Meraki's MR58 three-radio 802.11n device (www.meraki.com/MR58) is designed to provide five times the capacity and speed of standard 802.11b/g wireless devices, as well as secure, high bandwidth across multiple hops. It supports long distance links, and is suited for high-bandwidth content.

Meraki's MR58 802.11n system features a high-gain directional antenna, and is designed for applications that require long distance and high-throughput.
Click here to enlarge image
The waterproof MR58 includes networking features from Meraki's cloud-based Hosted Services, such as centralized configuration, monitoring, and security. The system is built to provide wireless access for large outdoor networks across campuses, apartment complexes, hotels, and resorts. In addition, the MR58 is suited for indoor areas with high-bandwidth needs, such as classrooms, convention centers, stadiums, student housing, and manufacturing facilities. The unit has a temperature range of -4° to 122° F, and can be mounted in a variety of locations, including walls and poles.
Meraki claims the MR58 is less than half the cost of traditional wireless networks and can be deployed in a fraction of the time. "Unlike any other product in its class, the MR58 is actually easy to use and quick to deploy," says Hans Robertson, vice president of product management.
Using MR58s, the Town of Babylon, NY is providing free wireless Internet service in its 38 town parks and beaches. Meraki reseller and local network specialist Sky-Packets (www.sky-packets.com) is leading the deployment, which will be completed in time for summer. The wireless network will serve 220,000 residents and their guests.
"Wireless coverage is a cost-effective amenity we can offer our community to make our public spaces even more valuable," says Babylon Town Supervisor Steve Bellone. "In these economic times, we knew we had a real responsibility to our residents to make sure that we were getting the best system at the best price. Sky-Packets and Meraki were able to bring us a top-notch wireless network at less than half the cost of competitors' solutions. Meraki's hosted services make it simple enough for us to manage the network on our own."
The MR58 is sold in packages starting at $1,499.
---

Short runs ...

WHITE PLAINS, NY—Hitachi Cable Ltd. says the upcoming launch of its Infi niGreen line of optical active cables will provide 12x QDR (10-Gbit/sec) full-duplex InfiniBand connectivity, billed as "six times more bandwidth than current market solutions." The InfiniGreen is also projected to typically consume only 0.9 watts per termination—about one third that of existing Infi niBand active cables. The Infi niGreen embeds parallel optical transmission lines within the cable, which is terminated with the CXP connector currently being standardized by the Infi niBand Trade Association. "InfiniGreen provides the performance attributes that High Performance Computing (HPC) and data center owners are requesting for the years ahead," comments Lou Marra, senior vice-president of Hitachi Cable America (www.hitachi-cable.us). "It provides the next level of InfiniBand-standards-based connectivity, yet with a power consumption-to-bandwidth ratio reduction of almost six-fold. It connects to the server just like a cop per cable patch cord, but it is easier to handle, as the embedded fiber optics is less bulky and stiff." Hitachi says it has begun shipping samples to select customers.
RICHARDSON, TX—CommScope Enterprise Solutions has introduced its next generation SYSTIMAX 360 platform (www.systimax.com), an integrated system that features what CommScope calls "next generation 10G UTP with uncompromised performance and high-density formats and improved ergonomics, exceeding industry standards from every angle." The SYSTIMAX 360 "intelligence-ready" copper panels and optical fiber shelves are built to allow customers to deploy intelligence immediately or in phases, according to their needs and budgetary requirements. Products released as part of the SYSTIMAX 360 solution include upgrades to CommScope's SYSTIMAX GigaSPEED X10D, InstaPATCH Plus, and iPatch Intelligent Infrastructure Solutions. Under the SYSTIMAX 360 platform, CommScope is also introducing a new SYSTIMAX GigaSPEED X10D cable with a reduced diameter that the company says is the smallest diameter Category 6A cable on the market. Using SYSTIMAX's optimized materials technology (OMT) platform, CommScope says its engineer s reduced the cable's core while maintaining optimal performance. In addition, the iPatch Intelligent Infrastructure Solution has been upgraded with a new Panel Manager, a new High Density 2U Fiber Shelf with InstaPATCH Plus connectivity, and new SYSTIMAX 360 iPatch copper panels and fi ber shelves. The 360 G2 fi ber shelves are available in 1U, 2U and 4U sizes, as well as sliding and fixed settings. Copper panels and 1U fiber shelves are available in intelligent and "intelligence-ready" versions that can be field-upgraded without the need to remove standard cords.
TAMPA, FL—Information transport system association BICSI (www.bicsi.org) is offering a new credential—Registered Information Transport Professional (RITP)—to be released next year, that will allow individuals with formal education and industry-related qualifications to obtain a BICSI information transport systems (ITS) credential. "The RITP represents a major step for BICSI in clarifying the roles and qualifi cations of the ITS professional," says Jerry Bowman, RCDD, BICSI's NxtGEN committee chairman. "Having this professional credential will enable sales, educational, and management professionals to proudly instill the same confidence in their industry knowledge and professionalism that RCDDs have for decades." The application process and requirements for the RITP credential will be announced shortly; however, interested professionals can get a head start on the process by completing the ITS Fundamentals exam available online through BICSI CONNECT. Also available online are fi ve courses designed to prepare applicants for the ITS Fundamentals exam. "This new credential opens the doors to the next generation of information transport professionals," says BICSI President Ed Donelan, RCDD. "We are excited to offer this opportunity to our existing members and credential holders in the information transport systems industry, and also to bring new talent into our organization. It's going to be the added exchange of knowledge and education across many levels of the industry that will help us advance our members' business success and expand our profession's reach globally."
LA MIRADA, CA—ICC (www.icc.com) says its new 2009 Residential Structured Cabling Solutions catalog offers 36 pages of end-to-end residential connectivity solutions for voice, data, audio, video, and fiber-optic connectivity. The catalog includes new HDMI modular connectors that work with configurable faceplates, offering high definition video connectivity at the wall plate. It also features new Category 6e and Category 5e UTP Solid Bulk cables designed for maximum performance and reliability from the distribution center to the living areas.
HAUPPAUGE, NY—Communications Specialties, Inc. (CSI; www.commspecial.com) is consolidating its two fiber-optic product lines, Fiberlink and Pure Digital Fiberlink, into one entity known as Fiberlink. The Fiberlink line of point-to-point fiber-optic transmission systems is designed for for video, audio, and data applications. "There was a time when it was very important to clearly differentiate the two core fiber-optic technologies that we provided to our customers—digital and analog—because we have always been at the forefront of the technology," says president and CEO John Lopinto. "Now that digital fiber-optic technology has become the foundation for all of our fiber-optic products, maintaining two brands is no longer necessary." CSI says nothing about the products themselves have changed, and the company continues to offer its analog fiber-optic line.
N. ANDOVER, MA—L-com Global Connectivity (www.l-com.com) has donated approximately $15,000 worth of Category 5e modular cable to the Ben Franklin Institute of Technology (BFIT) in Boston. The donation will help students learn the structure and architecture of modular networks. L-com has been known to organize charitable projects in the past, such as its donation to the China Earthquake Disaster Fund back in May of 2008. It also runs coat and canned food drives during the Christmas season, and has also run The American Cancer Society's Daffodil Days.