Voice/data switching as easy as a knob turn
The Model 9450 DB25 rack-mount switch from Electro Standards Laboratories does not require plugging or unplugging cables.
Dec 30th, 2009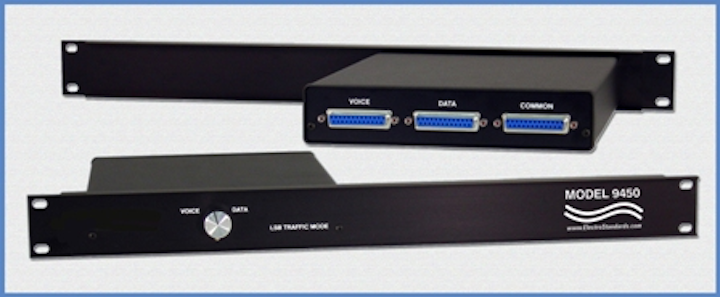 Electro Standards Laboratories' Model 9450 DB25 Switch claims to allow users to switch equipment between voice and data ports with a simple turn of a knob on the device's front panel. Not having to plug and unplug cables eliminates connector wear, the company explains.
The Model 9450 is a manual, single-channel A/B switch in a rackmount enclosure. The switching mechanism is a sealed precious-metal contact switch with all 25 pins supported, according to Electro Standards Laboratories. The all-aluminum enclosure provides shielding from electromagnetic and radio-frequency interference, the company notes. Also, the switch's manual control means no power supply is necessary.