Researcher: Health care leads cabling market
Other verticals including state government, retail, professional technical services, and manufacturing will combine to account for more than half the market spend this year.
Mar 11th, 2010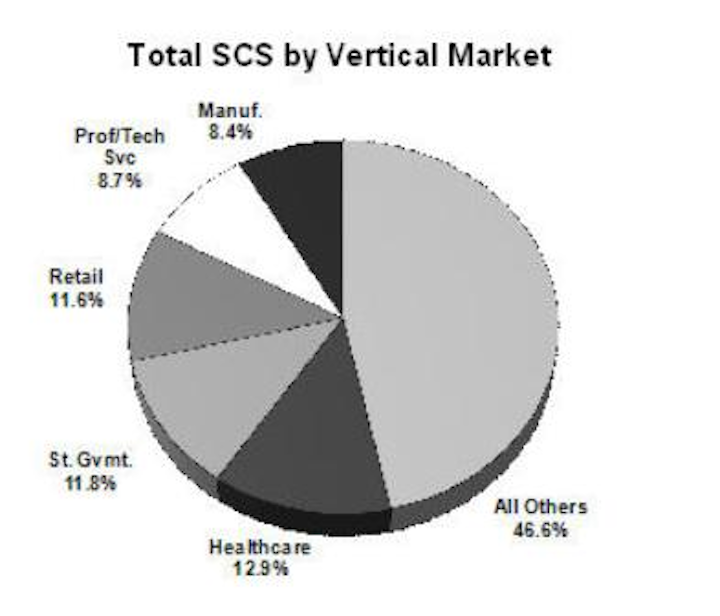 According to FTM Consulting Inc., the health-care vertical is leading the structured cabling systems market this year. FTM's latest study, "Structured Cabling Systems Vertical Market Analysis," reports the $680.7 million in spending on health care this year will account for 12.9% of the total SCS market. Following health care are verticals state government (11.8% share), retail (11.6%), professional/technical services (8.7%), and manufacturing (8.4%).
The study includes the same market share data out to 2015, as well as vertical share data for unshielded twisted-pair and fiber cabling. FTM is bullish on the cabling market overall, saying it will achieve a 13.1% annual growth rate through the study period of 2015. FTM's president Frank Murawski stated, "This latest study of the SCS market includes an analysis and forecast of SCS spending by 17 different vertical markets, such as health care, retail, manufacturing, finance and insurance services, et cetera. The analysis combined federal governmetn data statistics for the individual industries--number of employees, number of firms, et cetera--with FTM Consulting's vast database on the SCS market."