Revision of TIA-942 standard likely to recommend certain optical connectors
The LC and MPO probably will be suggested, not required, for certain aplications.
Apr 6th, 2010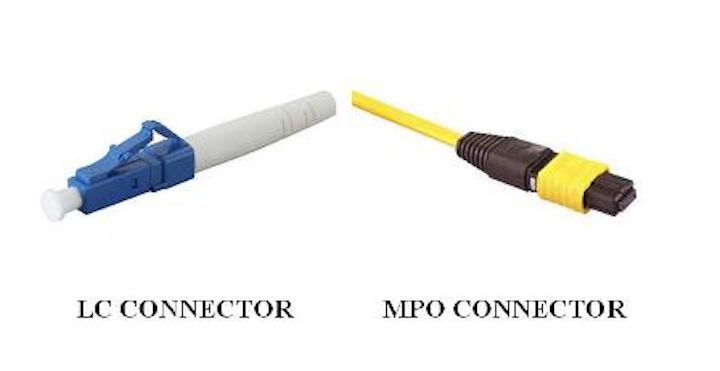 The popular TIA-942 Telecommunications Infrastructure for Data Centers standard is currently in the early stages of being revised. Per ANSI guidelines, standards must be reaffirmed, withdrawn, or revised every five years. TIA-942 was published in 2005, so its revision cycle is underway. The revised standard will be named TIA-942-A.
In an article that will be published in the May issue of Cabling Installation & Maintenance magazine, TIA-942-A co-editor Jonathan Jew details some of the changes we can expect to see when 942 becomes 942-A. Specifically, part of the article details what influence the already-published ISO/IEC 24764 and/or the CENELEC EN 50173-5 data center standards may have on the development of TIA-942-A. In addition to horizontal cabling lengths, cabling type recommendations, energy efficiency and other topics, Jew discusses the fiber-connector types we are likely to see in the standard.
The article states, "Unlike TIA-942 [the original, now being updated], which specifies no particular connectors, ISO/IEC 24764 specifies the following connectors.
LC and MPO for multimode fiber at the EO [equipment outlet] and ENI [external network interface]
LC and MPO for singlemode fiber at the EO
Angled LC connector for sniglemode fiber at the ENI
"TIA will probably recommend but not require the use of LC and MPO connectors." (Emphasis added.)
The LC connector long ago emerged as the victor in a "connector battle" that TIA ultimately let the market decide, rather than specifying a preferred connector type. The MPO has enjoyed significant deployment in data centers as the array-style connector can accommodate dense connecting fields and its construction allows for parallel-optic transmission of next-generation applications including 40- and 100-Gbit Ethernet.