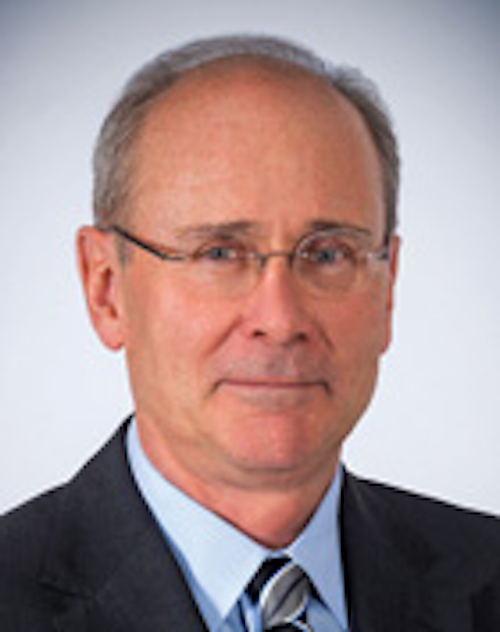 From the April, 2014 Issue of Cabling Installation & Maintenance Magazine
Compiled by Matt Vincent
AFL appoints new chief strategy officer
AFL recently announced that Bill Dungan has joined the company as its chief strategy officer, focused on fiber optics and engineering. With over three decades of experience in the wire and cable industry, AFL says that Dungan will focus on creating strategic direction for the company's long-term growth, including organic initiatives, mergers and acquisitions, and building sustainability of the business.
Dungan joins AFL from Draka/Prysmian, where he held several key executive leadership positions during his 15-year tenure. Prior to Draka/Prysmian, Dungan worked with Chester Cable Corporation, Tensolite Company and Paige Electric Corporation. In 2003, Dungan received the Charles D. Scott Distinguished Career Award given by the members of the Wire Association for his outstanding contributions to the wire and cable industry.
"In a challenging economy, AFL has posted solid growth over the last several years, but we believe there are key strategic moves AFL can make in the near-term to best position the company for the future," commented Jody Gallagher, president and CEO of AFL. "Bill's track record for building and executing growth initiatives will be a welcome addition to our leadership team."
Dungan is currently a member of the American Chamber of Commerce and the McKinsey Strategy Forum. He is a graduate of Quinnipiac University in Hamden, Connecticut where he earned a Bachelor of Arts in Liberal Studies. He further holds an Advanced Certificate in Business Strategy from Cornell University's Johnson Graduate School of Management.
"AFL has a terrific reputation for aggressively reading the market and rapidly responding to market drivers," said Dungan. "Being part of AFL's progressive, growth-focused team is very exciting."
---
Tester set for voice, data, video
The Commander Series testers--available from Klein Tools in two different kit options--is "a high-end product" that has "extensive cable-testing capabilities, TDR technology for distance-to-a-fault measurement, Power over Ethernet detection and testing, link status and capabilities, as well as report management functionality," the company said when announcing its introduction. "With one tool, professionals can confidently determine the status of each wire in a data, PoE or communications/video system."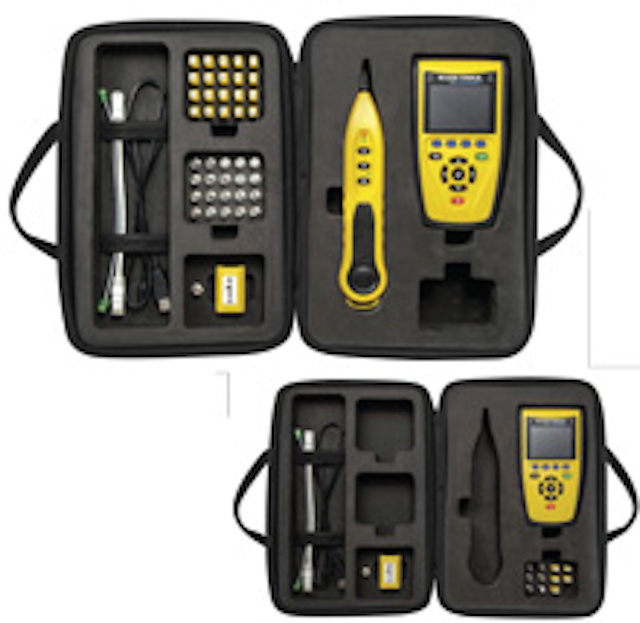 The company added that the series is made specifically for testing coaxial, network (RJ45-based) and telephone (RJ11-based) cabling circuits. The two different kit options are the Commander Test Kit and the Commander Test and Tone Kit (each pictured).
The tester can identify wire faults including miswire, open, short, split pair and reverse pair, and can verify shielding. It also conducts wiremap and displays the map in color per the TIA568A/B spec. The tester's TDR capability enables it to measure cable length as well as distance-to-fault; Commander also has the ability to detect, identify and test PoE.
For RJ45-terminated circuits as well as coaxial circuits, the tester can locate and identify cables with "Location ID" remotes. Its Test-n-Map ID Remote capability enables it to test and identify location in one step for RJ45- and RJ11-terminated runs, Klein Tools explains. The Link Light feature allows users to identify a hub or switch, or visually locate cable runs. The tone generator traces cables, wire pairs and individual conductor wires. The Commander also can perform active Ethernet testing to detect link speeds and capabilities. Up to 256 cable or network tests can be saved, exported and printed.
Chris Niklas, product manager with Klein Tools, said, "Our customers were looking for a comprehensive product that included all the necessary tests and functions to complete a high-end voice/data/video installation, without the big price tag of a 'certifier.' Klein Tools' new Commander Series has complete cable-testing capabilities, accurate cable measurements, PoE detection, cable location and ID, tone generator, Link Light, active network testing, and even more room for hundreds of test reports."
---
PoE HMI system enables 'Internet of Things' for smart buildings
American Industrial Systems, Inc. (AIS) announced the launch of its new standard and custom offering of energy-efficient, open-platform Power over Ethernet (PoE) HMI (human machine interface) panels for building automation systems in commercial and industrial facilities. Available in 7-, 10.1- and 18.5-inch screen sizes, AIS says its PoE Touch Screen HMI Panel PCs are optimized for Internet of Things (IoT), enterprise asset management (EAM) and digital asset management (DAM) applications, combining power and data transfer via a standard Cat 5 twisted-pair Ethernet cabling over a network. AIS says the commercial off-the-shelf (COTS), pre-designed touch screen panel PCs provide a cost-effective control interface which is easily integrated to new and existing installations, reducing the time to market and competitiveness where service, availability, reliability and technology are paramount.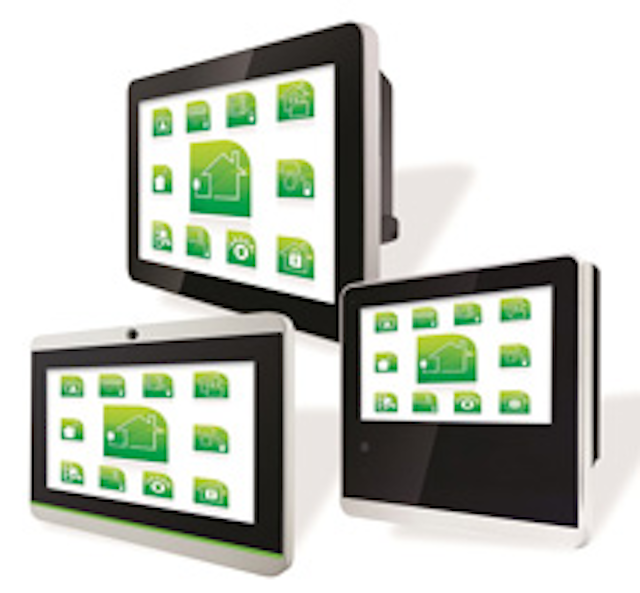 The AIS PoE Panel PC features built-in Intel Atom Processor and PoE technology, allowing for installation into remote locations without the need to run power cables. With touch screen capability, a ruggedized housing and several I/O connections, the HMI terminals are suited for all building system control and monitoring applications. Specifically, AIS says its HMI building management panels and PoE HMI panels are positioned for a wide range of building control system applications including: HVAC control, access control, room reservation, room scheduling, interactive security systems, and interactive patient room information displays, as well as interactive scheduling systems in hotels, schools, hospitals, and government buildings and complexes.
As the world of enterprise asset management becomes increasingly digital and driven by the need for ubiquitous connectivity with inexpensive processing solutions, AIS says its digital asset management system solutions have the ability to use the Internet to facilitate and expand communication between electronic devices. The company notes that the Internet of Things (IoT) promises more opportunities for intelligent automation in the built environment, delivering benefits for energy savings, remote monitoring and control, and easy-to-use room scheduling, visitor management and access security systems. AIS adds that its HMIs provide a common interface, seamless communications, and remote control and monitoring capabilities via the Internet, helping building owners and operators to manage their building management systems more efficiently and affordably. The company says its PoE HMI panels can enhance communication, automate complex and/or tedious processes, and provide valuable data to improve productivity and reduce operational costs.
In addition to simplifying operator interaction and adding value with powerful HMI capabilities with new software applications, the AIS HMI Panel PCs utilize standard IP protocols that ease integration across the building so that data can move upstream through various data management systems such as HMI, SCADA and ERP systems. By specifying a common IP-based open Ethernet architecture system, the system also simplifies interfacing and reduces cost of devices for building owners' and facilities managers' enterprise digital asset management systems (DAMS), building management systems (BMS), energy management systems (EMS) and building automation systems (BAS).
Additionally, AIS says its HMI panels' machine-to-machine (m2M) communications and IoT technology facilitates operational technology and information technology convergence. Intelligent m2M communications applications use sensors to collect information about operating conditions combined with HMI, SCADA and cloud-hosted analytics software. The panel PCs can therefore make sense of disparate data points and help facility managers and building owners become more proactive about managing buildings at peak efficiency, along with sensors/HMI/SCADA, buildings and future IoTs requirements.
In commercial buildings, AIS says its IP-enabled HMI machine control and monitoring panels can connect with smartphones via Internet Protocol.
More CIM Articles
Archived CIM Issues