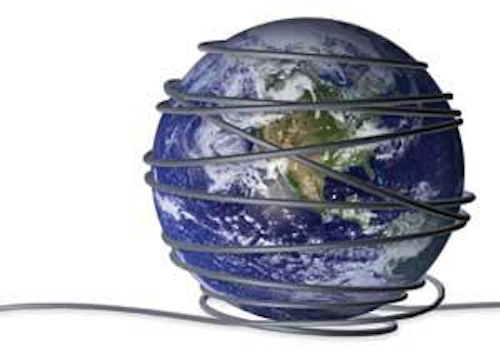 A Voice over Internet Protocol system anchors the unified-communications project taking place at Cooper Industries.
The name Cooper Industries (www.cooperindustries.com) may look familiar to many professionals in the structured cabling industry. The company, which derives most of its revenue from electrical products, also offers the Cooper B-Line brand of products including cable tray and firestopping products. Additionally, Cooper B-Line acquired GS Metals, also a provider of cable tray, a little more than a year ago. Cooper Industries' footprint on the structuredcabling industry is not an insignificant one.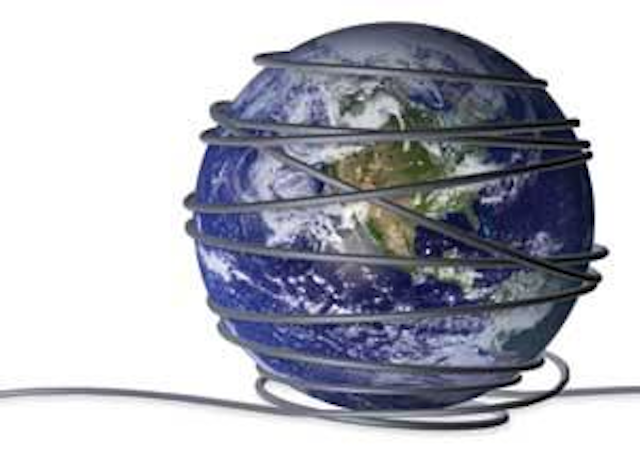 Cooper Industries achieved efficient communication across its global sites thanks to the implementation of a unified communications system.
Click here to enlarge image
As a manufacturing business, Cooper Industries has communications-infrastructure needs of its own and, like its clientele, it seeks quality and value when making purchasing decisions. Currently, Cooper is in the midst of a communications-system upgrade that is marked by the company's geographical diversity, and geography has played a part in several of the company's decisions.
A global solution
The previous telephone system was a traditional dial plan with handsets and standard voice messaging. The central network interfaced among the companies divisions in Wisconsin, Illinois, Missouri, Texas, Georgia, North Carolina, South Carolina, New York, and the United Kingdom.Inter-office calling required the dialing of the entirelong-distance number, so a critical need for the new phone system was the ability for 8-digit dialing among all its offices.
"Cooper wanted a phone system that would also enable continued global business growth," says Jeff Taft, strategic partnership manager with CXtec (www.cxtec.com), a provider of new and certified pre-owned networking and technology equipment. Taft adds, Cooper Industries has been a CXtec customer for approximately six years, during which time CXtec has provided pre-owned "equal2new" equipment as well as its own OEM products, in addition to support services. In this situation, "Cooper needed to leverage its global network and embrace the age of the new telecommunications infrastructure," he says.
CXtec recommended flattening, consolidating, and simplifying Cooper's phone system so that core, necessary services could be available at all of the company'slocations. CXtec advised Cooper on a single, Internet Protocol (IP)-based unified global communications system that comprises best-of-breed technology with centralized management.
"When offering a solution to any customer, it ulti-mately boils down to the solid relationships we have with our partners and their strong product offerings," Taft continues. "Our goal is to offer our customers the best solution for their individual needs without being committed to only one or two vendor offerings."
Ultimately, Cooper adopted a system that includes expertise and equipment from two vendors: Cisco Systems (www.cisco.com) and Netelligent (www.netelligent.com). Specifically, the suite of products includes Cisco's CallManager 5.1 software clustered system with Cisco IPCC and cold-spare capability, and Netelligent Aware call recording.
The unified big picture
Unified communications as a technology is large and growing. In December, research firm Dell'Oro Group (www.delloro.com) published a report stating the unified communications market surpassed $3 billion during the third quarter of 2008. According to Dell'Oro, the $3 billion figure was driven in large part by the market's top two vendors, Cisco and Avaya (www.avaya.com).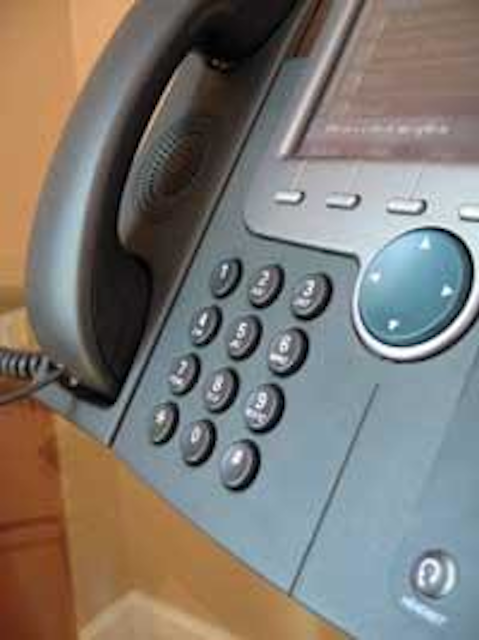 The centerpiece of Cooper Industries' unified communications system is the Voice over Internet Protocol phone.
Click here to enlarge image
The report indicates that unified communications is driving the enterprise-voice market from its hardware base, such as private branch exchanges (PBXs), to software.
"Functionality that has historically been confined to the core PBX hardware is moving into software applications that run on data servers and phones," commented Alan Weckel, a director at Dell'Oro Group. "Previously unavailable features, such as graphical corporate directories and Web browsing, are becoming telephony features. At the same time, functionality that used to be tied to the phone at a person's desk, such as caller ID logs or voicemail indication, is becoming available in cell phones and soft phones. More than ever before, the overallenterprise telephony market, from the PBX switch to the desktop phone, is shifting its emphasis toward software."
Another research and analyst firm, Gartner (www.gartner.com), identified unified communications as one of the top 10 strategic technologies for 2009. (See sidebar, page 20.)
While the implementation of this unified-communications system is still rolling out across Cooper's multiple sites, the company has already realized numerous benefits from the project's first phase, including several that Weckel mentioned in his comments. With the Contact Center platform, Cooper has been able to considerably improve its call-center efficiency, and theNetelligent Aware call-recording system has enabled employee coaching and training, which has improved customer service.
Reducing costs
Additionally, the 8-digit dial plan has directly reduced the cost to make a call, and the soft phones from Cisco haveallowed remote and mobile users to usethe global IP network as opposed to building cellular-phone expenses. The Cisco Mobility feature has improved communication by having a single-reach number that can reach an individual regardless of that person's location.
The increased communications efficiency required some Layer 1 infrastructure upgrades, reports CXtec's Tim Duffy. "That is typically the case," when a user transitions from traditional phone service to an IP-based system. "But it does vary by customer. Category 5e is the minimum cabling requirement," he says. "Some already have it installed, but in most cases they do not—especially in older facilities."
Throughout the deployment of cabling systems and the unified-communications equipment, CXtec worked with Cooper Industries to ensure the project ran smoothly. "We had anon-site presence throughout," says CXtec's Duffy, "frominitial pre-sales interactions, we had a team that met with Cooper representatives as well as reps from Cisco. Once the project was established and deployment was underway, the interaction varied from weekly update calls to actually deploying the technology on-site."
Partnering for success
Because of Cooper's dispersed locations, CXtec partnered with another service-providing company. Depending on the location being upgraded, either CXtec resources or those of its partner were on site.
Overall, Cooper Industries' implementation of a unified communications system has been successful because of the ability of the technology vendors, CXtec, and Cooper to work together. A collaboration of Netelligent's expertise, Cisco's equipment and tools, and CXtec's relationships with both resulted in a smooth implementation.
PATRICK McLAUGHLIN is chief editor of Cabling Installation & Maintenance.
---
Gartner: Unified communications a top strategic technology for 2009

In October 2008, Gartner (www.gartner.com) presented the Top 10 Strategic Technologies for 2009 at its Symposium/ITxpo. Included with the likes of virtualizationand green IT was unified communications. The analyst firm defines a "strategic technology" as one with thepotential for significant impact on the enterprise in thenext three years.
"Strategic technologies affect, run, grow, and transform the business initiatives of an organization," explainedDavid Cearley, vice president and distinguished analyst at Gartner. "Companies should look at these opportunities and evaluate where these technologies can add value to their business services and solutions, as well as develop a process for detecting and evaluating the business value of new technologies as they enter the market."
Specifically related to unified communications, Gartner said: "During the next five years, the number of different communications vendors with which a typical organization works will be reduced by at least 50%. This change isdriven by increases in the capability of application servers, and the general shift of communications applications to common off-the-shelf server and operating systems. As this occurs, formerly distinct markets—each with distinct vendors—converge, resulting in massive consolidation in the communications industry. Organizations must build careful, detailed plans for when each category of communications function is replaced or converged, coupling this step with the prior completion of appropriate administrative team convergence." —P.M.