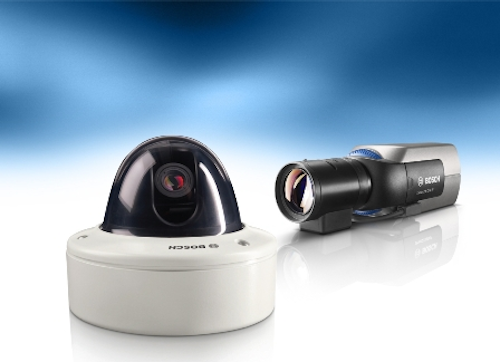 Bosch Security Systems has debuted 40 fixed-body Dinion and FlexiDome H.264 main profile Internet Protocol (IP) cameras. The series includes advanced model designs for harsh lighting conditions as well as standard IP cameras suited for well-lit applications. The entire product set has progressive-scan capability.
Each camera features H.264 main profile video compression, which provides higher-quality video requiring less storage space than other compression technologies. Bosch says that built-in intelligent video analysis is available as a licensable option in the camera series.
The new cameras comply with Open Network Video Interface forum (ONVIF) specifications, which the company says ensures they are easy to install and will integrate seamlessly with compliant video products from other vendors.
Shown below are models from Bosch's FlexiDome and Dinion camera lines.