Fluke Networks adds online test setup and configuration capabilities to its LinkWare Live service
LinkWare Live Professional's two-way interaction among project manager, technician, and test equipment allows project managers to administer certification projects in the cloud.
Mar 10th, 2015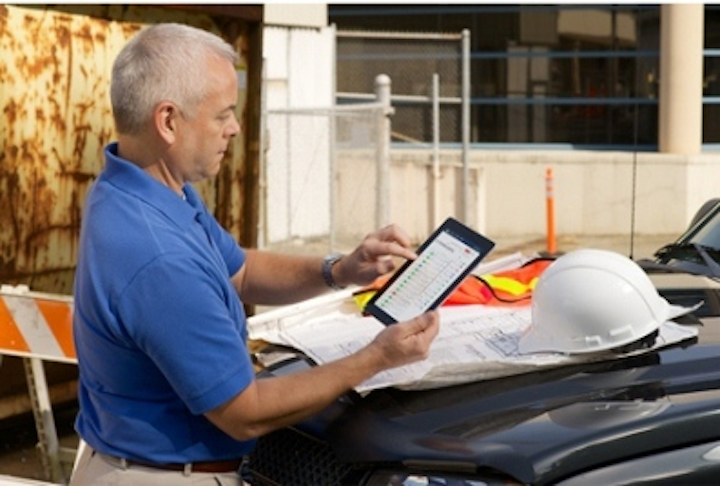 Fluke Networks recently introduced LinkWare Live Professional, its next-generation test-result management system that adds to the capabilities the company introduced last fall with LinkWare Live Essentials. Fluke Networks says LinkWare Live Pro "further streamlines workflow for contractor project managers and field technicians, providing cabling certification project status on any smart, mobile device. LinkWare Live Professional supports browser-based, remote tester configuration and real-time reconciliation between the project manager's test setup and the field technician's uploaded results."
The company added that LinkWare Live Professional allows project managers to gain more visibility and control on the jobsite, helping to ensure cabling installation projects can be finished on time.
LinkWare Live Professional and LinkWare Live Essentials are available as free services for owners of Fluke Networks' Versiv test platform. After 2015, LinkWare Live Professional will become a monthly subscription service.
When LinkWare Live Essentials launched in fall 2014, it enabled contractors to upload copper and fiber certification test results straight from testers in the field—thereby eliminating wasted time and cutting the risk of lost or corrupt test results. "The service became an immediate success," Fluke Networks noted, "with thousands of new users signed up since its launch.
"LinkWare Live Professional builds on those capabilities by offering two-way interaction among the always-mobile project manager, technicians and their test equipment to eliminate errors and monitor job progress," the company explained. "They can now set up new jobs for multiple testers, assign cable IDs and configure test limits with just a few keystrokes, and push them to the cloud for access by testers anywhere in the world."
When a job is complete, field technicians upload results directly from the tester to the LinkWare Live cloud service, which automatically assigns copper and fiber test results to the correct project. Project managers can verify that results comply with the setup configuration they deployed to their testers and technicians in the field, and then more-quickly generate LinkWare Reports to deliver to customers.
Fluke Networks also explained that LinkWare Live Pro streamlines contractor workflows, and accelerates payments from customers to contractors, through its following new features.
Two-way communication between the tester and the cloud
Browser-based test setup and configuration, with the ability to generate cable IDs
Test setup corrections and updates to Versiv devices without removing those devices from the field
Notifications of incorrect test settings
Free storage of up to 200,000 copper or 10,000 fiber results (links), or a combination of the two
Jason Wilbur, vice president and general manager of the Fluke Networks' data-communications installation business, explained, "With the launch of LinkWare Live Essentials last year, we helped our Versiv customers save time and money by dramatically simplifying test-results management, eliminating problems associated with improper test setups and lost test results. Now less than six months later we are introducing LinkWare Live Professional, which allows project managers, engineers and consultants to properly configure copper and fiber cabling certification projects in the cloud, deploy these configurations to testers in the field at the push of a button, and monitor the actual progress onsite in near-real-time as technicians sync their test results. With LinkWare Live Professional, they can support their cable installation teams all over the world from anywhere in the world."
Dustan Buckley is vice president at Lubbock, Texas-based low-voltage cabling provider Extreme Packets Inc. and a LinkWare Live Pro users. Buckley commented, "Our previous method of cable certification was slow and required a lot of manual coordination with jobsites and customers. LinkWare Live Professional allows us to bypass many of these steps. Our project manager can now set up jobs in advance, go onsite to install the cables, certify them, upload the results and activate everything—all before lunch. We can use any smart device to determine what has and hasn't been completed."