Ventoux Learning Network adding 7 more TDMM chapters to its online RCDD prep courses
After a customer survey overwhelmingly favored adding courses, Ventoux will add RCDD prep courses covering the remaining core chapters of BICSI's Telecommunications Distribution Methods Manual.
Mar 9th, 2015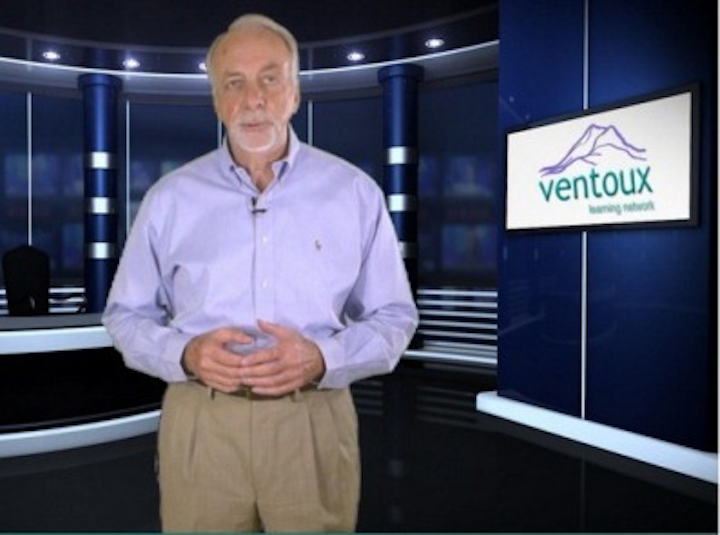 As we have previously reported, Ventoux Learning Network earlier this year launched a series of instructor-led online (ILO) courses aimed at preparing students to take BICSI's Registered Communications Distribution Designer (RCDD) exam. The exam is based on BICSI's Telecommunications Distribution Methods Manual (TDMM), and each of Ventoux's courses covers one chapter of the TDMM.
At that time Ventoux's David Cranmer—a BICSI master instructor and past president, and former executive director of BICSI—explained, "As master instructor I've taught hundreds of students and as past president and former CEO/executive director I have talked to many members about their training needs. From that experience, I've selected chapters from the TDMM which many students find difficult, so that a BICSI RCDD candidate can choose what to review." Ventoux began by offering individual courses on five TDMM chapters.
The response to Ventoux's initial rolling out of courses was significant, and Cranmer said a question that came up frequently was if (or when) Ventoux would offer courses on additional TDMM chapters. Ventoux surveyed interested parties, and recently reported on those survey results as well as its plans based on them. "The final tally for the survey is 81% for and 19% against adding the remainder of the chapters from the TDMM to the a-la-carte selection of review courses," Cranmer said. While such a vast majority favored the addition of courses on all TDMM chapters, Cranmer pointed out, "Realizing that of the 100 questions on the RCDD exam, 80% come from the core chapters and only 20% come from the non-core chapters, it's prudent to spend the majority of your time studying the core chapters. For that reason, I'll only be adding the 7 remaining core chapters to my selection of courses."
Ventoux's April 2015 course calendar will include the initial 5 courses (Chapter 1 – Principles of Transmission; Chapter 2 – Electromagnetic Compatibility; Chapter 7 – Firestop Systems; Chapter 8 – Bonding and Grounding; Chapter 9 – Power Distribution) as well as the following 7 core chapters of the TDMM.
Chapter 3 – Telecommunications Spaces
Chapter 4 – Backbone Distribution Systems
Chapter 5 – Horizontal Distribution Systems
Chapter 6 – ITS Cables and Connecting Hardware
Chapter 10 – Telecommunications Administration
Chapter 11 – Field Testing of Structured Cabling
Chapter 15 – Data Networks
You can view Ventoux Learning Network's course details and costs here, and course schedules here.